I have struggled with my weight my whole life.
I dont remember being a 'fat kid' - but maybe bigger then most others. I was always tall, I do remember that - being the one in the back of the line during picture day. I think I remember being bigger in that sense more than fatter.
Then high school... where you have to be itty bitty to be cute, right? Not really - we know this as adults, but all the 'cool kids' seem to be so thin. Stores like 5-7-9 were popular back in my day & my butt ain't ever been in a 5 or 7 in my life.
I will confess something - my wedding dress is the smallest size I ever wore in my life. It was a size 8 & only because it was like the ONLY dress in the world that ran a little big & they thought I may need a 10, so they went down & it fit really well. The only single digit piece of clothing I ever had on my body. Makes my wedding day even better.
But I was also fanatic about my eating then. Like, Ricky was really concerned about me having an eating disorder. I just wanted to get in a wedding dress. & if that meant I'd cry if they accidentally put cheese on my salad? So be it.
Anyways - what I was getting to - I've been up & down that scale.
I could go into a long post here about my battle with the scale though the years but I wont... the point? I've been bigger, then lost a lot, then gained it all back ....& then some & ... now, I'm on the path of shedding weight again...
& then this past week - did anyone else see the news about
The Biggest Loser
contestants & how like 15 out of 16 people put all their weight back on...
LINK TO ARTICLE
& the study was showing that metabolism some how works against you if you loose weight, causing you to gain it back - easily. Like you can't even eat normally without gaining it back.
I dont know about you when you saw this, but if you struggle with weight & trying to loose & keep it off, its like you want to throw your hands in the air & give up.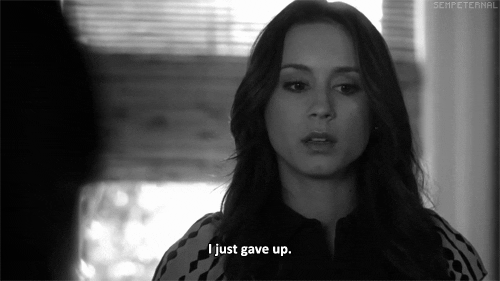 But then I had to stop & think how they do it on
The Biggest Loser.
They limit their foods to such extreme.
They make them work out for HOURS on end.
They loose like 10 lbs a WEEK.
None of this is healthy.
Food should be used as energy & health. Calories dont have to be the enemy. Fat doesn't have to be evil.
Exercise for long periods of time can be damaging to your body - especially until you've trained to a point of strength your body can handle.
10 lbs a week? Just stop. The healthy way to do it is about an average of 1 lb a week.
Now, granted, I watch the show myself - I find it so intriguing. Mainly because I understand weight & food issues & I am always cheering on the person who is striving to be a better them.
I was so happy to come across
THIS ARTICLE
that helps explain what the study actually shows & talks about the extreme ways that show handles people loosing weight. & its written by someone who is in a science field & explains it so well. Take the time to read it if you are interested in this stuff!
I dont know about you - I dont have Jillian Michaels or Bob Harper screaming at me every day (though I would love to have Bob Harper train me) & I am NOT loosing 10 lbs a week. I am happy if I loose a half a pound a week.
The slower, the smarter, the healthier - the better.
It'll stick.
Your body will adjust.
We live in a world of
WANT IT NOW
... that includes loosing weight.
That's just not the smart way to do it.
It's about a lifestyle change.
SMALL changes in your every day world.
Working out every day - but not running marathons every day.
Be kind to the body & the body will be kind to you.
I just wanted to share this & that article mainly because it is so frustrating when you think there's no point in trying when you'll just gain the weight back...
& that doesn't mean its not hard.
I do believe its harder for some people to loose weight or to keep it off. I mean, I live with a man who fights as hard as I do to loose weight, only for him, its to gain weight.
Our bodies are individual & unique...
But what I wanted to share with you - just don't give up. Keep pushing at it. Don't just give up because you think its not possible.
Don't be frustrated. Take care of your body. Most importantly, take care of your health.
&
never give up on yourself.
__________________________________
& because I'm starting a new work out program,
I'm going to still do some Training Tuesday posts.
Maybe not all the time, but I do like the accountability.
05/02/16-05/08/16
Monday - Les Mils Combat 30
Tuesday - Walk 2.10 miles
Thursday - Day 1 Hammer & Chisel!!!! Chisel Balance
Friday - Day 2 - Hammer Plyo
Saturday - Day 3 - ISO Strength Chisel
So Thursday was my Day 1 of 60 days of Hammer & Chisel.
I can't tell you how excited I am to start in this.
All the muscles working - all the weights - all the pain
.. in a good way.

I can tell though - I'm going to miss running.
I already do.
Autumn says not to add in anything with this workout - especially cardio - to just trust the plan.
... but me wants to run :(

& honestly, my legs probably couldnt carry me after some of these workouts,
but that one lonely rest day? Can I run then?

I just hate loosing my running endurance too. I was building up on it so well
... & was proud of it.

... I'm still not sure where this ball will land on this debate.
But for now, I'm off & 'running' on this new plan!
Here we go - PRESSING ON!!!