So, its that time of the month again... where we are stranded on an island.
& today's topic?
3 books you would want with you on this island...
This is almost like Sophie's choice here.
SO MANY BOOKS!
But let's see what I come up with....
1. Harry Potter Collection
Ok - I get it - its more then 1 book. Sue me.
But this series, I could read over & over & over again.
& I'll probably cry every time about Snape "Always" & when one of the twins dies.
& if I spoiled anything for you there, where are you living? Under a rock?
2. When Heaven Weeps (The Heaven Trilogy)
So - another cheat, but not really because at least this is ONE book
But inside of this book?
It has one of my favorite all time stories
That book is one of the first books that made me cry real tears.
Its the retelling of the book of Hosea from the Bible.
SOOOO good.
& the other books in this from Ted Dekker - An extra bonus.
3. The Sea of Tranquility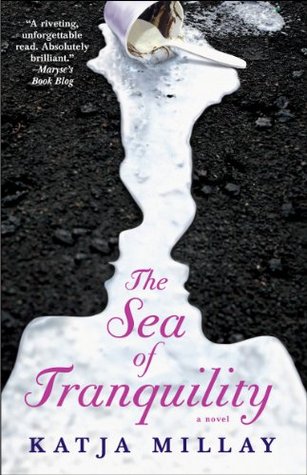 I read this book years ago & I love that I still see people reading it now & falling in love with it.
I think this is one book I could read over & over again & still love it.
BONUS... The Bible.
Come on. You have the give a free throw in to have The Bible with you.
it is the #1 selling book.
& you can read it over & over & over & over again & still learn from it.
& goodness knows if you are stranded on an island, you need all the Jesus you can get!
______________________________
This was so hard... I wanted to pick every JoJo Moyes Book
& every Angie Smith book
& of course, the whole Blossom Series from Debbie Macomber
... & yes, I'd even take the Twilight series with me too. I'll never tire of Edward. #sorrynotsorry
I'm just glad I live in a world where there's great books.
______________________________
So what book would you want with you if you were stranded on an island?