I always love a good game of Would you Rather - forcing you into picking a choice/side... so I had to join in with Dara at Not in Jersey to play along!
Now, before going into this - know I'm a Centralist.
Through & through. I see both sides to most things - not all - but most things.
So watch me mess this game up. I'm good at that.
1. Would you rather start your day without coffee or start your day knowing you had to stay up until 3 AM?
So if I started my day without coffee, does that mean I still have to stay up to 3am?
Or does it just mean I dont start my day with coffee - because that happens all the time.

& if I had to stay up to 3am - could I still have coffee SOMEWHERE in my day, just not morning?
I have questions.



2. Would you rather spend the day at a nude beach where you don't know anyone there or spend the day at your neighborhood beach (or pool I guess!) wearing a skimpy bikini?
So can I wear a cover up with this skimpy bikini in front of people I know?
If not - I'd do the nude beach.
I'll never see those people again - & let's face it, people at nude beaches give no cares what they look like - I'd fit right in.



3. Would you rather lead a glitter craft party for 6 year olds or put on a home fireworks display with 13 year olds?
This one, I can give a full on answer to
I'd totally do a glitter party. I'd be throwing it in the air alongside them.
& I'm 100% not a fan of fireworks!
This one was easy.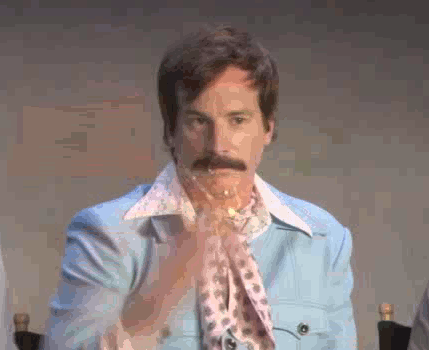 4. Would you rather wake up and discover a new space in your house that you didn't know about or discover a bank account that you didn't know you had with $10,000 in it?
I'm on a roll - I have another answer!
Totally take the $10,000!!!! SO MUCH TO DO WITH IT.
The room would just be another room to clean. No thanks.


5. If you had one child permanently stuck at a certain age, would you rather have them stuck at 3 weeks, 18 months, or 3 years?
3 years old is a TOTAL no... & 3 weeks are the wake up every few hours
so 18 months is a no brainer.
PLUS - it'll keep you in total shape chasing those newly walking babies.



6. Would you rather change a poopy toddler diaper or clean up dog poop from a rug?
Oh please.
Cleaning up dog poop from a rug is like my daily life.



7. Would you rather have a huge surprise birthday party thrown for you or have everyone forget your birthday?
Who would turn down a party thrown for you?
Bring it on baby!!!
Another no brainer here!
... sorry - this made me start singing the song from The Breakfast Club
8. Would you rather take a job you are a little under qualified for or one that you are way over qualified for?
Is this game based off my life - because once again, here we are.
I had to take an entry position after working at my last job for 25 years - but I had to do it to get a job with health insurance.
& I actually really liked it because you learn more I think when you start on the ground floor. See how things work from a different perspective.
& you can only go up from there, right?
Plus, who would want to live up to the pressure of a job that your under qualified for?
That gives me anxiety just thinking of it.
--------
9. Would you rather have a full house of guests for a week or be alone in your house for a week?
I love visitors, I love talking to people, I love conversation & laughter & games with loved ones... but y'all - a week in a full house?
All the panic is arising.
Give me a book & my coffee & dogs & I'm good in my house alone for a week.



Feel free to join in - or add any questions you come up with.
I have that card game of Would You Rather- I may start a new monthly question link up :)
See how weird we all think.