What We're Eating This Week
So Ricky & I have become addicted to this vegetarian lasagna
It fills us both us & we have leftovers for the next day too.
I'm really picky about anything "pasta" because there tends to be a lot of garlic - I'm not a fan of garlic. & dont feel bad, garlic doesnt like me either.
But this doesnt have a strong garlic flavor to it - but still a good spice/season flavor.
This is a weekly must on our grocery list now.
... & for all of you that have the time to make home made lasagna. I applaud you.
I feel equally as proud to put something in the oven & pull it out 40 minutes later.
Its like I slaved over the stove all on my own.
#noshame
What I'm Reminiscing About
I miss Christian Bookstores!!!!
First Family Christian bookstores disappeared...
& now Lifeway has closed up shop.
Makes me so super sad.
I always loved going in there & finding gifts & cards & books & bible studies & especially Christian art & shirts & hats.
... & I know that Amazon & online shopping is the reason - but there was something special about going in these stores & browsing.

Makes me even sadder that we live in a world that Christian based stores can't make it.
At the heart of it, that's the saddest part of it all.
What I'm Loving
Click pic for link to Ulta
I had never tried any sort of eye brow pencil & I wanted to just see if it would really make a difference.
Enter this baby - I invested a big $2.00 to give it a shot.
& I LOVE IT! It makes a HUGE difference.
How can you lose for $2.00?
What We've Been Up To
We're on the car hunt.
I got my brakes "fixed" about 2 months ago & yeah... they're not fixed.
They're worse than ever. They JACKED up my car something crazy.
I've had my car for 7 years so I'm debating on taking my car somewhere else to get it REALLY fixed, or looking into getting another car.
Ricky on the other hand - he NEEDS a car. His car gets to work & back home only due to prayers being lifted every day. Its bad.
So we're seeing if anyone can give us a deal to buy TWO cars.
We've done that before & it pays off for us.... so we'll see.
What I'm Dreading
See above - a car payment
What I'm Working On
Me. right now, I'm really trying hard to work on me.


What I'm Watching / Reading
I've been hooked into the new show on Hulu Four Weddings & a Funeral - super cute!
& currently reading
An Anonymous Girl
What I'm Listening To
I have always ALWAYS been a fan of Priscilla Shirer & when we were at Women of Joy, we found out her sister, Chrystal, is going to be speaking next year.
So I looked her up & have been addicted to her podcast ever since.
Those Evans girls... man, they have a blessing poured upon them with speaking.
What I'm Wearing
I tried out a new bralette from Target ... its a Jockey Cami Strap Bralette.
I LOVE IT! It's so comfortable - gives pretty decent support - especially for small thin straps.
I love it! For that price, I'll keep stocking up on these babies!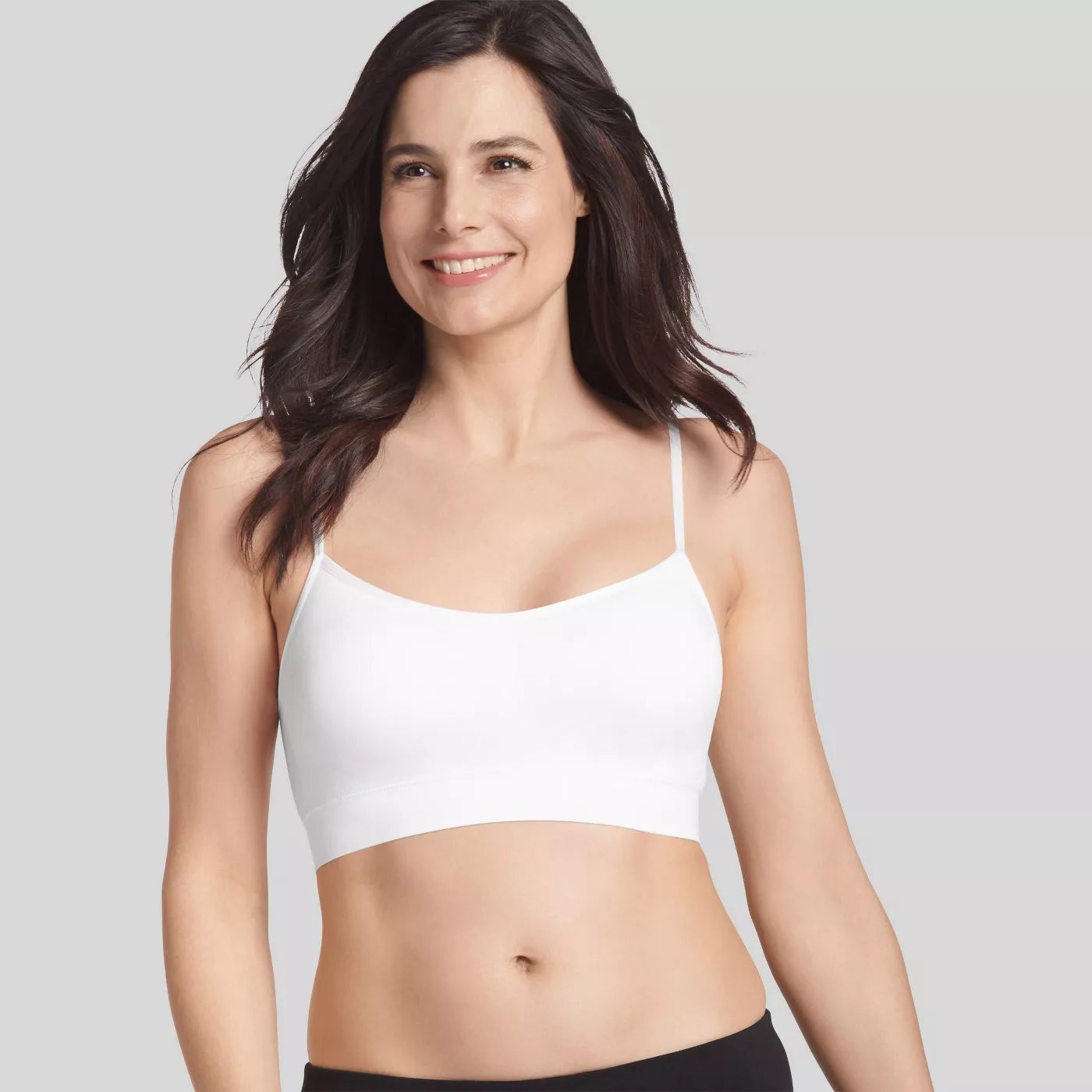 What I'm doing this Weekend
Hopefully NOT doing an infusion.
I'm really thinking I'm going to skip it.
I see the Hematologist next week so I may just cancel this one & if she says I HAVE to have it - then I'll put it at the end. I just dont want my long holiday weekend to have yuck involved.
What I'm Looking Forward to Next Month
Getting back into a women's bible study group.
I'm joining in with my precious friend & a bunch of ladies that I've "churched" with over the years.
I am looking forward to going & soaking up the messages & conversation & not having to lead this go around. I enjoyed leading the Women's group I was involved in for a few years, but I know everything has a season & I have too much going on in life to take on too much right now.
So I'm happy to just sit in the group & talk all about God!
What Else is New
Ernie is still in his agility training & its crazy to see how he listens to Ricky with a new intent.
I know going forward, when we get a new puppy - because we all know we'll get another puppy - we're going to start them in agility training early on. Gives such discipline.