This week I am Thankful for:
Physicians Assistant
SOOO... I had to go back to my colorectal surgeon this past week - STILL having pain... (cue the tears & me throwing a 2 yr old tantrum on the floor). But I am so thankful for the PA. I love my surgeon too - she's wonderful - but this PA - she is just the kindest soul. ALWAYS has a smile on her face. Comforts me when I cry - which we all know, is EVERY TIME I have to go in this office. I'm just so thankful I have gotten in with a good team for these issues. If you gotta have a pain in the butt, I'm glad I have good people I trust.
Walgreens
I love they carry my face wipes that I can ONLY find there (Neutrogena Natural face wipes - only kind that dont break my face out)... but I'm love Walgreens to pick up fast stuff to take on my out of town trip. Give me ALL the snacks.
Pharmacy push up my order
OK... I could complain because I went to drop off my prescription from my surgeon & they had to make it - a compound prescription. I get that. No problem. So I come back 24 hours later & was told, its still not ready - it would be ANOTHER 24 hours. GEEZ - come on man! I was leaving to go out of town for the weekend & then they're closed on Sunday so it would be 5 days till I got it? Not cool at all. So I told the tech that I was leaving for out of the town the next day & was there anything they could do? ... they told me to come back in 2 hours, WHICH I wasn't too thrilled about -I had to drive all the way home & back again... BUT!!!!!!!!!!!!! I got it. Man. Its hard sometimes to find the joy in some situations - & I was grumbling the whole car ride back down... but I am thankful I got it on Friday instead of waiting another few days to get it on Monday.
New Roof
We were nervous picking out a new color for our roof. Ricky is very particular on how roofs looks - me? I've never paid attention to them before - but when I realized that this was going to be what our home would look like for the rest of our lives - THE PRESSURE!!!! ... but it turned out really great & the contrast of the new texture of it is just so pretty. We love it!!!!
My Sisters in Christ
Loved getting to spend some time with my framily on our trip up to Indianapolis - just laughing & conversation & worshiping - this was just on the drive up. Not the actual conference. I love my sisters.
Women of Joy
This was just one of the best conferences for me. I know a lot can depends on the topics or situations you are going through - but man, I just enjoyed EVERY single speaker & just loved the whole thing. I didnt even think I'd enjoy Mercy Me as much as I did. It was just a soul filling experience.
The beautiful ladies I got to go with...
I'm actually in the very back row with one other that you can't see & a quarter of a face you can see :) LOL
Greenville has some pretty special ladies at it

Worship
I will say it every time - there's something special & heart tugging to worship in an environment of thousands of others doing the same thing. Just a SMIDGEN of what Heaven will be like - & I can't imagine that experience.
What a day of rejoicing that will be.
Touches from Heaven
I talked about it on Monday - but I loved the touches of Heaven that God gave me on these 2 days from my daddy & my friend. & Just felt the goodness & mercy of God the entire weekend.
Hubby text
Ricky had called me Friday night when we were in the middle of the concert & I just picked up the phone & not being able to hear him, yelled, IF SOMETHING IS WRONG- TEXT ME!!!! .... & then my phone buzzed with a text. Uh-oh - I thought something was wrong. But it was so cute - he text me that he missed me & loved me. Brought a big ole smile to my face.
My own bed
There really is nothing like your own bed to sleep in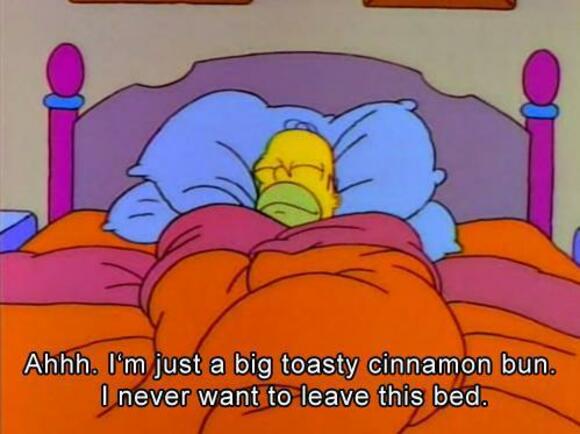 Basically me Sunday morning
Sister leaders
We started HSM 3 weeks ago but I hadn't seen my sister leaders yet - they both were out of town the first week & then I didnt go the 2nd week with Julie & William visiting... so it was so good to see them for the first time in awhile since summer break. Love Rachel & Bekah so much - so glad to hear their wisdom they share with the girls too.
Mildliners
I am so excited to have found these babies at Michaels... with a 40% off coupon. I only needed 5 markers to get all the ones they make... & BAM! I now am the owner of all the Mildliner colors... makes me happy!
What good things happened in your week?