I'm exhausted.... & have nothing to show for it. We were on the hunt for a new car for me... & keeping an eye out for Ricky too. I
LOATHE
car shopping. I dont understand how some people can say, "I want a new car" & go out & that very day, come home with a car.
.. & I'll give you warning - there is a LOT of UPPER CASE letters, which you can be fully assured - I am screaming at those moments. Without a shadow of a doubt.
I first of all get such anxiety about getting a lemon. & spending too much money. I just want a good deal, for a good car. & I hate hate hate debt.
DESPISE DEBT
. I dont deal with debt. I appreciate not having debt & dont ever want to go back into it. ... but I also know I need a car & this is what life is about. But man, I just dont like it.
Can we also talk about the price of cars today? OH MY GOSH! What is happening? When did cars become the price of small homes?
It's funny because a coworker asked me what I was looking for - what my dream car is? I told her I didn't have one. She was a little shocked at that. Apparently everyone has a dream car? Nope - not everyone. I honestly go onto a car lot & say, "I want a low mile car for a good deal" - I dont care what it is. I may get a little picky about some small things. But honestly, I'd take any car for a good deal. Which opens the door for a LOT of options - which also opens the door for a LOT of confusion!!!! Let's just say after a few car lots & 4 test drives... I'm mentally exhausted.
It's just so frustrating too because sales people... they are the worst.
THE WORST
. If you are a sales person, I'm sorry. There are a LOT of people out there giving you a bad name - which I find can be a real life lesson in that right there. #preach .....Anyhoo..... We were at a car lot & asking a guy about the Certified cars. He went on to tell me that all the cars on the lots are
certifiable
... I said, No, you have cars that are CERTIFIED!!! ... He tried to tell me I have to pay a price to make it certified. ... NO! I have spoken to 3 other sales people AND my brother works at Ford & told me all about the program. This guy was LYING to me to try & get me to pay an extra $899 to get the car certified - when it ALREADY WAS!!!! I even said, "What does that mean when the sticker on the window says
CERTIFIED
" & he once again said to me 'Its
certifiABLE
" ... I went & pointed to it & said,
WHY DOES IT SAY CERTIFIED
???? Let me tell you - I was loosing the Jesus in me at this point. He finally said, "Oh, OK, you're right, this is certified". OHHHHHHH MY GOSH!
.... THEN, I asked the price & he told me it was $2,500 MORE than what the web site said. I told him, no, the web site says its a certain price... he told me no its not. I had to pull up the web site on my phone & show him & he said, "Oh yeah, that's right".... at this point, I was ready to just kick the car. I lost it at that point & said, "SIR!!!! I AM SO TIRED OF PEOPLE PLAYING GAMES WITH ME! I JUST WANT TO BUY A FREAKING CAR"...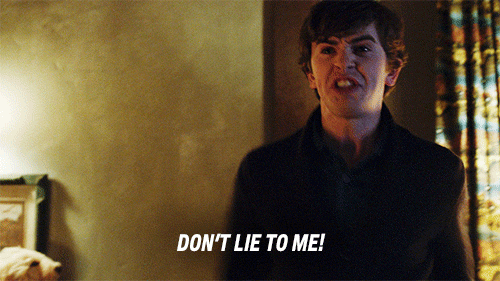 & this, ladies & gentlemen, is why I loathe car shopping.....
One good thing came from the weekend though.
Let me back up a little & remind some of you that are used to my crying on Mondays from my infusions - how this all stands....
I went to the doctor last week & I was telling them how badly the infusions make me feel. They said some people have issues with this kind of iron - & they could always change the kind I get infused. (Why wasn't that an option before when I told them all the other times how badly they made me feel? Hmmm....)
I spoke with the Physician's Assistant this time & I had waited SO FREAKING LONG in the waiting room that some of my blood work came back from my blood draw 2 hours earlier (it was a REALLY long wait)... My hemoglobin was where it was at before - hadn't dropped any more - still slightly anemic, but wasn't dangerously low like it was before .... so she suggested maybe I just stop the last 2 infusions & then see what happens.
I told her I found a liquid iron that I'm seeing a lot of people take with iron deficiency & asked if she thought it was something I could take instead. She asked me like 3 times,
Is it FDA Approved?
I told her I got it off Amazon so I doubt it. #lovemesomeAmazon
I then pulled it up on Amazon & showed her what it was & she read the label & was intrigued. ... & then she told me once again "
As a doctor, if its not FDA approved, I can not tell you to take it
"..... ok then....
& then she said
, ".... BUT... if you were my sister, I would tell you it can't hurt" ... I liked that.
So we made an agreement. She said she was really interested herself to see if it works so she said if I'm comfortable with it, to NOT do the last 2 infusions, do this liquid iron & come back in 3 months & see where my levels are at. It'll be a good test to see if it really does help.
She didnt have to tell me twice... SEE YA INFUSION CENTER!!!!!!!!!
At least for awhile. Prayerfully, for good!!!
On Friday afternoon, my ferritin levels did come in & it has indeed gone back up - not up to where I was - but that was after 5 infusions the first time & 3 this time, & its close... & sorry... TMI coming up.... I've been bleeding for 5 weeks again so that its up at all? I'm totally surprised.
Now to keep it up!!!! I'm on a mission!!!!
The rest of the weekend was full of some good stuff....
.... dinner out with Ricky on Friday night
.... watching another glorious sun rise
.... lots of tennis with the US Open finals (Did you see Meghan Markle there???)
.... Some good HSM messages
.... beautiful weather
.... some reading time
.... of course, lots of coffee.
So tell me how your weekend was?
Do you love or hate car shopping?
(if you love it - give me some tips!!!)
Is it feeling like fall in your neck of the woods?
Did you watch any of the US Open?