1. How will you celebrate Easter this year?
Finding that comfy place on the couch to watch all the services streaming :)
With just Ricky & I here, I'm sure it wont look much different than all the other days.
But I may even put on REAL CLOTHES for Easter Sunday - how about that!
Honestly though, I do think this Easter can hold its own sort of blessings. When have we ever had time to really BE STILL & focus on the meaning of Easter like this before. In our own homes, with our closest family. I think if we allow it & focus on it, we can really celebrate in a new way the Risen Savior.
2. Is it easier for you to receive grace offered or extend grace to another? Explain.
I'm always better at extending. On most things. I've always said I'm not good at receiving things. It automatically makes me want to give more back.
Especially when it comes to grace.... I always feel like I need to EARN it or MAKE UP for it...
I'm sure a psychiatrist could do a good ole session with me & how I feel about it.
3. Do you say grace before meals? If so do you have a standard dinnertime grace or is it more 'off the cuff' ? Do you say grace when dining out? Do you have a favorite grace? Any special memory associated with 'saying grace'?
Yes - we're a say grace before meals like people. Ricky typically will do it when its us. & yeah, its ALWAYS off the cuff. Isnt that what prayer is - conversation with God? So even if its a fast one & we're like THANK YOU LORD FOR THIS FOOD... guess what? We still just talked to God & showed gratitude. Still prayer.
I can remember growing up, before dinner, we used to have one of those old little plastic container - I think they made them in tiny shapes of bread too. - tiny little thing. Ours was like that 70's green though, I think... if I remember correctly. It would have scripture on pieces of paper in there - stiff paper. But like fortune cookie size strips. & we would alternate reading a scripture off of one of them every day before dinner too. I can remember loving when it was my time to read them.
4. What are some challenges you think the next generation will face? (Generation Alpha-born between 2011 and 2025)
I think they'll have to deal with their whole lives being available for others to see on the internet. Yes, there are some people that dont do that, but for the most part, its gonna be an issue. I mean, KIDS have phones now - so their pictures are going up early that they take. Comments they make into the world on social media. Its hard to erase an online presence.
5. Share a favorite quote or lyric featuring the word faith.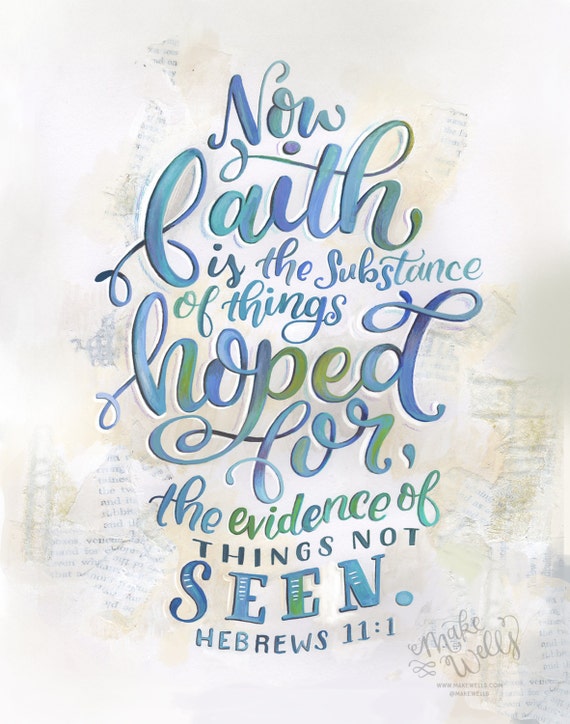 6. Insert your own random thought here.
Does anyone else feel like we're on some weird, warped, dark version of Groundhog Days? Just me?
But I'd happily take my alarm starting with "I've Got You Babe" every morning instead of the news of the latest COVID-19 counts.....
Thanks Joyce for hosting another week of Hodgepodge!