Today is going to be a rough day. Its bad enough the time change & how that gets to me, but Sydney had a bad night last night so I only got about 3 hours sleep. I don't function well with no sleep. So I need to wear a warning around my neck to stay a good distant back.
Here's the look of the rest of my weekend:
* I found another drink at Starbucks I find disgusting. It was actually warmer out & I went for my first "iced" drink. I got a skinny iced mocha latte. OH MY GOSH. I gagged so bad, I thought I was going to loose it in my car. I couldn't take more then 2 sips before I had to find a garbage can. Its so depressing to throw away a Starbucks drink.
Argo Tea for the save...
I had to wash that taste away
* Love our
Backyard
program we have at our church for Children's Ministry. Its so much fun, even for adults. I was really hoping my nieces were going to make it this time, but they didn't. I felt like a kid at Christmas that got passed over by Santa. I kept looking at the door waiting & waiting... drats...
* Woke up Saturday & didn't make to the Rodes City 10K... that's my favorite race so I was so bummed. I wasn't sure where I was going to be - in town or not - so I didn't register & then when we found out I would be around, the price raised to $60... I couldn't pay $60 for a 10k...
* Ricky had to go feed the horses & we took Sydney with us for an outing. She loved the wind blowing in her face... even if she had to hold her poor leg up the whole time in the car. (Makes me want to cry)
Keeping an eye out for my mom's cats
* It was nice out so a run outside... YES! It was cooler then I expected though. & my "long run" was actually taken back this week to 4 miles - which my feet were thankful for. I just love being back outside though.
* Why, WHY did we take Harvey to get a bath last weekend? He was mud covered from nose to toes. A complete mess. Boys will be boys.
BEFORE he got mud covered
* Got done with my run & that ache in the bottom of my foot was too much. Ricky said he needed new shoes himself (That's what happens when you walk about 75 miles a WEEK!) ... so we headed to the running store. I'm excited to try my first new pair of Brooks... this isn't a color I usually go for, but its about comfort, not style. (I can't believe I said that)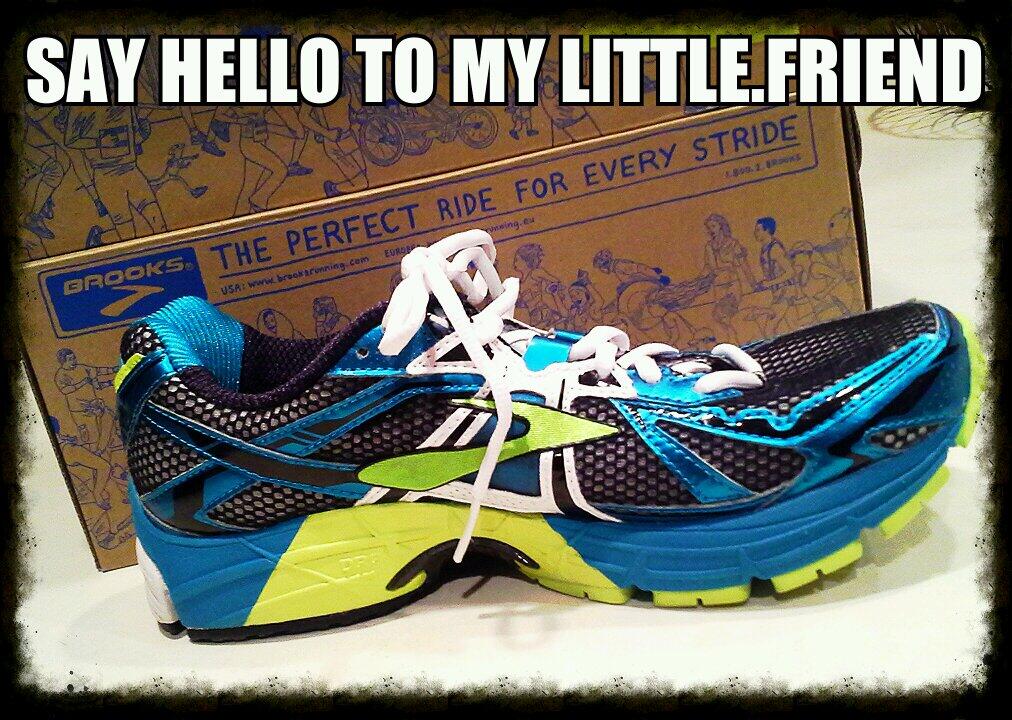 * This sign was in the store - I loved it & want to take it home...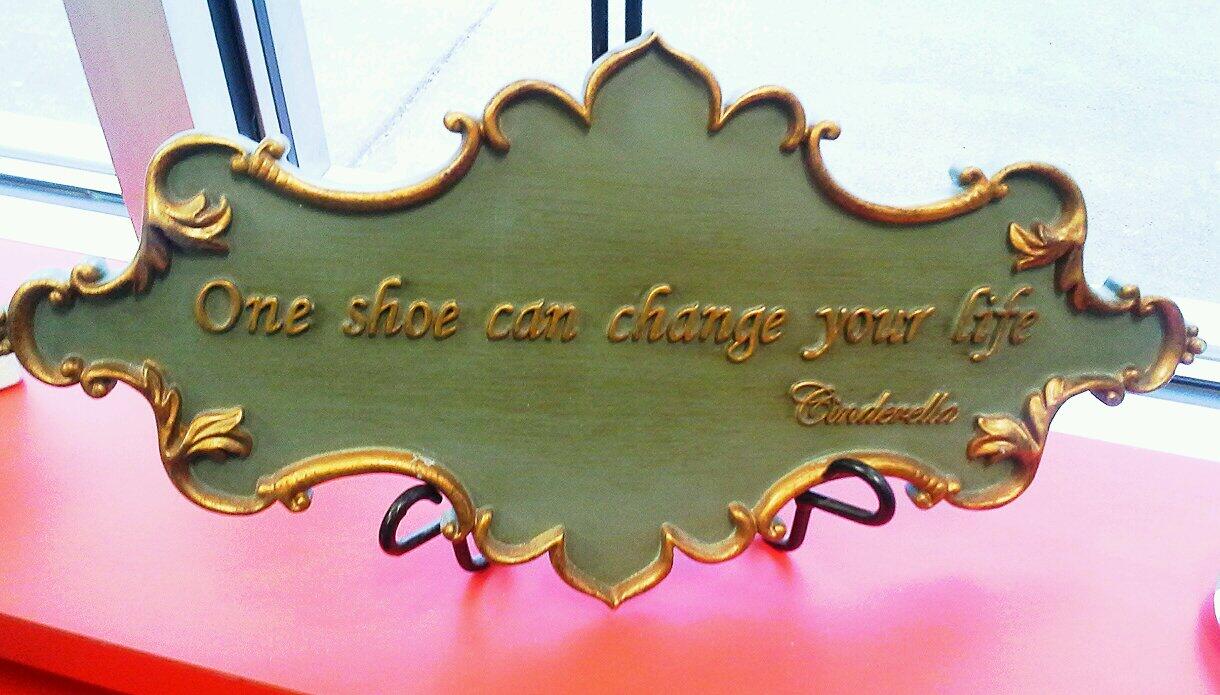 * Watched "A few good men" to have Ricky recite almost EVERY line in the movie. I need to put on Grease 2 so I can do the same thing.
* Stupid time change...
* We had our small group. These people make the best lunches. A quiche, a strawberry/feta cheese/pecan salad, vegetable soup... I'm the slacker of the group, but I make up in my eating skills.
* I need to live blog "Once Upon a Time"... it would look something like this (Don't read if you haven't watched yet)
Hook is still hot
Sleeping Beauty pregnant!
ROBIN HOOD!!! LITTLE JOHN!!!
Snow & Regina are going to be besties!!!
SHE REMEMBERS!!!!
Holy Flying Monkey! They can turn into humans? ... & you can date them?
Another pregnancy? Glad they worked one in the show
Is this an episode of LOST? What is happening???
* I really liked the new show "Resurrection" ... Ricky is stating now, he thinks its all an alien invasion.
* The black outs in Revenge is getting old & very 80's Dynasty sorta move.
So how was your weekend!
Time change getting to you?