Well, we made it through Amazon Prime Day.
Did anyone else get some good stuff?
I never really get into like some people do... like the ones who never leave their computer all day long watching deals - or have things on a list that they check all day long to see if its on sale.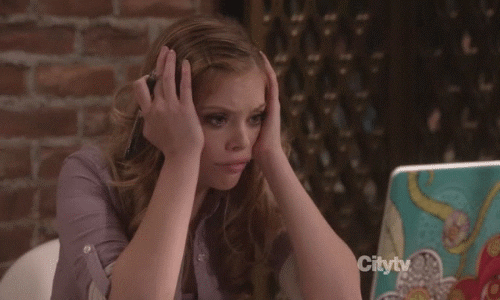 I just glanced at it every now & then... & walked away with a few items.
But that's every day for me on Amazon
Anyways- here's some of my latest goodies I've gotten

__________________________________
Clove 100% Pure, Best Therapeutic Grade Essential Oil
Teeth issues have been discussed on my blog since November of 2015... & yes, I am STILL having teeth issues (God help me) - I'm just trying to make it through next year where my insurance is fresh again. But
Life According to Steph
told me that they use Clove oil for tooth aches.
I IMMEDIATELY clicked over & ordered this. It really has been a life saver. It helped one of my teeth from hurting completely & it does give me some relief on the tooth that has been retreated with a 2nd root canal & is going to need to be pulled. I'll take natural relief when I can.
Divertigo
Talking about natural relief AND issues that I've been complaining about lately on my blog... let's add vertigo to that as well. I found this stuff just typing in Vertigo in Amazon & seeing it being another oil based thing, I had to give it a try. I keep this bottle with me all the time now. Not sure if its the cause of my vertigo being better, but it has been more tolerable. Still not fully gone, but I am able to function & if dabbing this behind my ears helps in any way? I'll dab away.
RCA Remote Control with 4 Functions

Mr. Harvey Dent - that little wonderful ball of fur - well, he got a hold of our kitchen TV remote. He actually got a hold of it months ago but I was able to tape it back together where we could use the main buttons. BUTTTTT he got a hold of it again & totally showed that remote who was boss. Amazon to the rescue with a universal remote. We now keep this in a bowl in the center of our counter. We'll see how long it lasts.
Lewo Magnetic Board / Multi-function Chalkboard Easel /
Dry Erase Board / Animal Puzzle
I got this for a gift for a 2 year old because I know she loves to draw & this has the best of both worlds with a chalkboard & a dry erase board. The little puzzle pieces are extra fun too. It comes with a book to show how the pieces go together to make the animals. They offer different themes for the puzzle pieces too. I was surprised when it came in the mail & the writing on the box is all in Chinese & its smaller then I thought it would be (Who actually reads dimensions on the order?) - but it actually works out well for a 2 yr old in size. Perfect for their little lap.
Wrangler Authentics Women's Cuffed Bermuda Shorts
Amazon actually sent me a pair of these in the dark blue color to try out & I really liked them enough to go back & buy this color as well. I liked how long they are when all you can basically find are booty shorts anymore. I did just see they have another pair that is shorter than bermuda but also not enough to show your rear if you should bend over. I may have to get a pair of those as well.
They are so COMFY in the denim. The stretchy kind. Not the stiff kind. I love the way they feel.
Polar FT60 Heart Rate Monitor
I am hooked on Polar Heart Rate Monitors. I blame my Jazzercise class from 20 years ago. They are the ones who sold me my first Polar & I have wore one ever since. I just trust them & love the products. So when my last Polar went ka-putz after about 5 years, I thought about getting a Garmin or another fitness tracker, but I knew what I'm comfortable with & for right now, I just wanted another Polar. Plus, I had some Amazon credits that made this basically just handed over to me. I love the look of the watch too.
I will say - I dont like the band though. Its VERY rubbery compared to previous watches I have had in the past & with my wrists being the ONLY small thing on my body, I have to put it far down on the watch & then I have all this rubbery slack that wont stay in the little end piece. The rubber material just slides off of it. Very frustrating.
But I love the look of the watch.
Amazon Fire Tablet
I didn't really need this - not at all.
But the sale on Amazon Prime day, I thought why not.
Mainly since we are Prime members, all the movies & TV shows you can watch are nice, but I have the hardest time downloading the stuff to be able to watch them on my other Android Tablets - so I thought for under $40, I'd rather have one of these & just push a icon & BAM, I can watch all the Prime stuff easily.
I also like you can add memory cards & download movies so we can put a lot of movies on it & take it on the go if we need to & still have entertainment even if we are not around wi-fi.
It's worked wonderfully already.
I even have been playing Amazon Prime Music all weekend linked up to the Bluetooth speakers in our house. I love it.
& yes, I did get the Pink Fire #PrincessPower

(Question - if anyone DOES have this - how do you keep it from going off? I have been listening to the music but it goes off after every few minutes. Will the music shut down if the display does off? I had to keep going & taping my screen so it wouldn't turn off. There's got to be a better way)
Elsse Fire 7 Folio Case
So of course I needed a case to go with my Kindle Fire
& of course, I needed pink with that as well.
It's a sure fire way to keep Ricky from snagging it.
So what are some of your latest things you got from Amazon?
Do you have a Amazon Fire?
What was the best deal you found on Prime Day?