So I dont think I'm mentally prepared for a full 5 day work week.
They are always tough to handle when the week before only had 4 days involved.
Where's the petition we can get passed in this world where 4 day work weeks are a legit thing? & none of this 10 hour days too. Just a flat 4 days of the regular 8 hours. I think its fair.
Maybe I should run for President & get that passed.
Nah - I wouldn't want to be President for all the gold in the world. Nope.
I can barely handle my weekends, much less a crazy world.
So let's just take a look back at the past few days & be happy about my own little crazy world.
Friday
... how do I forget about half of the things I needed from the grocery? DRIVES ME NUTS. As soon as I got in the car, got up the road & way too far to turn around, I remember like 5 things I totally forgot I needed. & like NEEDED. & then a few of the other things I needed, the grocery was out of stock on. A total grocery fail. For sure.
... I sat & watched all the specials going on the news about the Dallas tragedy. Still just shocked & heart broken.
Saturday
... Had to make sure I was up bright & early because I had an early morning photo session. I actually really enjoyed having it early because the temps were still nice & tolerable. & for a 1 yr old session, you want happy babies & morning apparently agree with her. I think any time of the day agrees with her though. She is just the most laid back gal.
... It was funny because when we were walking from my friend's house to a spot across the road, someone from their area of town stopped to talk to them & then asked if I was the baby's grandmother. I told him I'd totally take claim of that. I'll just add her to my Grand buddy list happily.
On a side note, this was the first time someone did ask if I was the grandmother of a child. Not going to lie - that was a little stab to the ego. But granted, I looked a hot mess that morning with no make up & my hair all frizzed out.
... After the photo session, Ricky had to take his rental car back from his car accident so I drove to the rental place to meet him to pick him up. Having a rental car when you just had surgery was kind of useless. I think he put about 50 minutes on it - & that's just the mileage to drive it to our home & back to the rental car place. Oh well.
... While Ricky was out, he needs new shoes so badly so we drove over to Dick's to look at what they had. I don't leave my camera in a hot car so I had to carry it around the store... plus, with the no make up & frizzy hair, I have to say, this was one time I was a little embarrassed to be in public. I normally don't care... but this was a whole other level of hot mess-ness.
& when you're that much of a hot mess - you document it to show the world
... & I would never go to a photo session like this unless I really knew the people & knew they really knew me
... I only like to share my hot-messness with those I care about
... To continue in sharing my awful look with the world & Ricky being happy to be out in the real world., we went out to lunch. Tried Chili's where we have eaten probably one time in life & was happy to give it another try. They've got black bean burgers in now. Since O'Charley's quit carrying theirs, they can step aside. We have a new place to go to now.
... got home & started editing pictures while watching
Sabrina
. I haven't seen that movie in so long. Whatever happened to Greg Kinnear?
... I had to stop editing for awhile because I saw how nice it was outside. There's not a lot of days in summer where the humidity is gone so I had a little talk to myself about enjoying life & closed down my computer for awhile. Took my book outside & read away. I really am so into my book right now anyways so I loved getting in some more time to read away & got bummed out when it started getting dark out & bugs started eating at me.
... back to editing & ended up finishing by the time I went to bed. Another good reason to have an early morning session - I was so happy to have it all done in less than 24 hours
.
Sunday
... had a dog wake me up to play at 7:00am. Seriously? & it wasn't even Harvey Dent. It was my grumpy old man. He was so playful & funny wanting attention. & then 10 minutes later, he was ready to nap. & I was wide awake. Thanks for that wake up call Bruno.
... we went to our old church to hear our friend preach. Always love hearing his fun take on the Bible.
... I had a date with my nieces after church to go see
The Secret Life of Pets
. It was so cute. Not really what I was expecting - I wasn't sure WHAT to expect actually - but it was funnier than I thought. Now granted, I think I was the only one laughing in the theater. Which is one of the reasons why Ricky hates going to see most movies with me. I am a laugher. Like a LOUD LAUGHER... He would have ssssh'ed me a lot in this one. But Kevin Hart is great as the bunny, Snowball!
... I walked out of our barn with my shoulder hurting even more than usual & a huge gash out of the top of my foot after trying to lift something. Cue another one up for a hot mess!
... Another beautiful no-humidity summer day had me out back reading some more. I honestly cant wait to see how this book ends.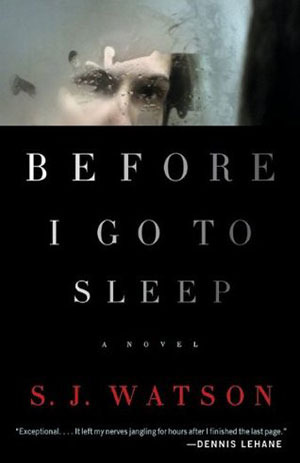 I just found out this was made a movie a few years ago with Nicole Kidman & Collin Firth
.. I'm SOOOO watching it after I finish the book
... I was supposed to make out my bills but just didn't feel like it. It can wait another day.
... & to complete the hot mess of the weekend, I ended up Sunday by alternating an ice pack from my shoulder to my knee... to my shoulder... to my knee... until the ice pack became a warm pack. But at least I got to do it while laying on the bed with my hubs & dogs watching TV. #OldBodyStatus
Was it nice & non-summer like in your area?
Did you see The Secret Life of Pets?