October will be our 21st wedding anniversary.
What does that have to do with anything?
Well, on our 20th anniversary, I was given 2 options from Ricky:
1. Do a Disney World trip OR
2. Get a kitchen remodel (with limits - aint no CRIBS Kitchen happening here)
Y'all know how much I love me some Disney & I wanted to spend my 20th year of being married sitting in Beauty & the Beast restaurant & hearing threats of how I can't sit there all day & I really do have to leave.... ahhh - the dream.
But common sense played out on this one & I chose the kitchen. Because while a trip is wonderful for a lifetime of memories - a lifetime of a kitchen I live in daily is also a good choice.
Except here we are almost a year later & my kitchen looks exactly the same.
Worse actually. More nicks & scratches on the old counter tops - more stains on the floor.
Nothing has been changed.
Why? Mainly because
I CANT MAKE UP MY MIND ABOUT ANYTHING!!!
I always say I want HGTV to come in my house, send me on vacation (send me to Disney - let me get the best of both worlds!) & make all the choices for me & let me come home to a beautiful kitchen already finished with no decisions needing to be mine.
Side Note: I miss Trading Spaces on TLC. I could sit & watch that show all day long. But also note - I would NEVER want to be on that show. They made some HORRIBLE decisions.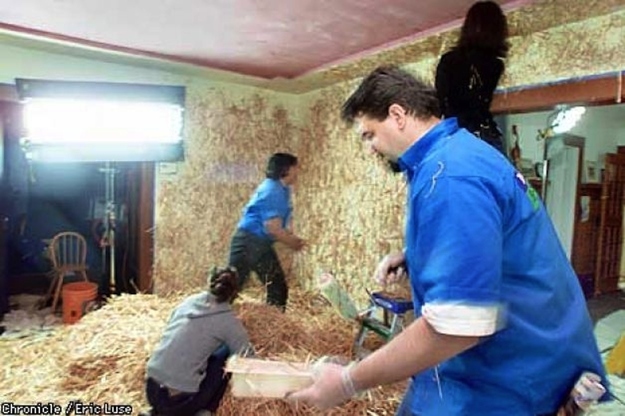 If you put hay on my walls? I'm burning my house down
Let me avoid ALL the renovation please.
All that mess. All that dust. All that moving of furniture & unloading cabinets & dishes & food & ...
I'm basically having a panic attack just at the thought of it all.
I dont do well with renovations.
& then I had to stop & take a second to think when our JOY group is reading "
Not a Fan
" & it talked about how God wants to do a renovation on our lives. Not just slap on a coat of paint, but scrape it down to the wall. Get to the base layers. Get the grime out. Get those stains out. Start fresh.
But that's never pretty. Never anything easy to deal with. Not something I would look forward to.
But that's what we're called to do.
Let God do those renovations on us.
Make those changes. Start fresh. Start with a new beginning.
There's no going on vacation & having someone else do it for us. We have to go through the process. We have to go through the changes. Through the hard work. It's what will make us appreciate it all in the end when we get the reveal of the beautiful new work that is done.
& know what happens after awhile?
Things need renovating again.
I mean, I know those olive green appliances were popular at one time but I dont want it in my life now.
& my stainless steel fridge we have now? I guarantee you in about 15 years, its going to be SO DATED. (Said in my best valley girl voice... or Kardashain voice - take your pick)
There's always going to be time & life that makes things CRY OUT for a renovation once again.
God wants it for you. He never wants to leave you behind the times. Leave you settled where you are.
He wants you current. New. Beautiful. Sparkling clean.
So are you ready for a renovation?
... & can someone
PLEASE
tell me what floor to get laid down that will match Oak cabinets? ... geez...