So this month has been full of new books coming out that I'm so excited about.
Harry Potter & the Cursed Child as one example... which I haven't read yet. I had to get it on the opening day, just for the same reason as movies I want to support, you HAVE to go on the opening weekend for it to get the box office push... I like supporting books like that too. Get them on the Top Sellers list right away. I haven't jumped into reading it yet because I'm going to savor it. I dont want the world of Harry Potter to end so quickly ... again. I mean, we had to say goodbye 10 years ago & we got this little nugget of magic - I dont want to let it go too fast.
But there's also the new Lianne Moriarty book out - still gotta get that
& I'm super giddy about Lysa TerKurst's new book as well.
Lots of good reading ahead.
But this is what I've read this past month....
Here we go
... & oh... I've started a new little journal where I keep notes & write down quotes or characters or something that stands out to me about the book. A good way to reference the book & bring back thoughts of it to mind. I Bible Journal - so this is like a BOOK JOURNAL ;)
anyways - I've included the pages with each book I read this month.
_______________________________________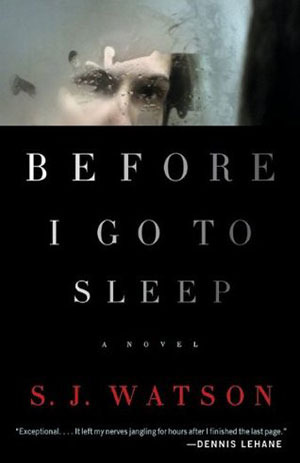 4 out of 5
This is like the movie 50 First Dates with Drew Barrymore - except NOT funny at all & super dark.
The story has the main character forgetting her memories every night she goes to sleep. She's started keeping a journal at the request of a therapist that she's seeing - but no one knows she's seeing him. She can read the journal every morning & get caught up in her life.
... & soon she's piecing her life together & finding out about how & why she lost her memory.
It's a nail biter & a good mystery. I was totally hooked.
I couldn't wait to learn more about Christine's life as she was learning it as well.
I may have held my breath during certain parts of the book. It was a good sort of intense that held my attention.
I never realized that this is a movie already made with Nicole Kidman & Colin Firth
... I GOTTA GET ON THAT & watch it! I want to see the difference between the book & the movie.
Though I did already see that the movie, she video records everything - in the book, she writes it :)
___________________________
2 out of 5
After reading Since You've Been Gone (on my last month's list) & how cute that story was with the character doing a list, I stumbled across this one on my book shelf (I dont even remember buying this book - it must have been on there for awhile) & its another story of a girl wanting to complete a list... except this one is about her doing what she can on the list before she dies.... not so cute. Not so fun.
I thought this book had a lot of potential but I was so disappointed in it.
First, the character got on my nerves, which is HORRIBLE to say about a young character that is dying. But she's just written as such a spoiled brat at parts & as someone who has no respect for anyone else in their family. I know that sounds awful but when I read others reviews of the same thing, it made me not feel so badly.
& this book is an English Author & a lot of it is written with an English lifestyle & wording. Some of it just left me confused & the some of the wording & language, I was just like, "OK then'....
The only reason I gave this book 2 stars because towards the end, it did break my heart - it hooked me in. As she's loosing her battle with cancer, I just kept thinking of my friend who passed away & I wondered if this was what she went through.
I also liked the character that Tessa fell in love with - Adam. His love for her is what kept me reading this book. It's what made me not close it up half way through & toss it aside.
In the end, this held my attention, but its not something I'd recommend.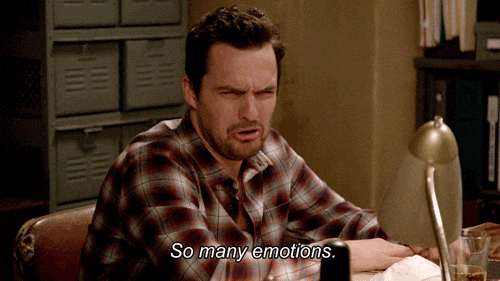 _____________________________________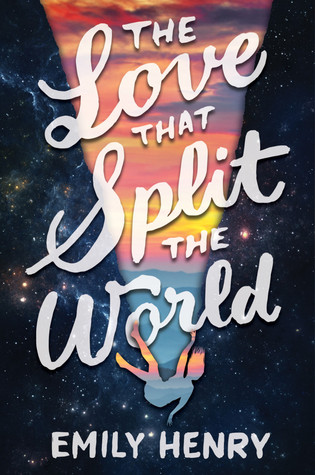 3 out of 5
This was described as a mixture of Friday Night Lights meets The Time Traveler's Wife & I thought that's a really good vague description of the book. A story of two people that can sort of pass through time to get to each other & a mysterious woman called "Grandmother" who visits Natalie as a child & gives her a cryptic warning to "save him"
I really did enjoy the story & was craving the ending so badly for an explanation - but the explanation left me so confused.
I'm just not good with Sci-Fi stuff. it's why I didn't like The Martian either.
My mind just doesn't work like that. #sorrynotsorry
But I still got the GIST of the story & didn't end up hating it.
It totally held my attention & I really fell in love with Natalie & Beau together - so there's that.
& a total thumbs up for a book taking place in Kentucky & mention of the University of Kentucky as the college everyone was heading to when school was over.
A good middle of the ground safe rating from me.
If you like sci-fi with a little dash of a love story, you may really be into this... if it confuses you like it does me, read at your own risk.
Have you read any of these?
What are you reading right now?
What book MUST I READ that you've read lately?