Another weekend in the books. & another weekend that went by entirely too fast.
I wish I was some sort of space time crazy scientist that could understand why the time on the weekend moves so much faster than Monday from 7am to Friday to 4pm. Its like some cruel trick.
But we take what we get & make the most of it...
& this was a weekend I took the most of.
Friday, I usually stop at the grocery on the way home, but I had driven Ricky's car because he took mine to get new wheels on & I was just all thrown off not being in my car...
but not thrown off enough to not remember to stop by Starbucks & kick off the weekend!!!!
Ricky had pizza waiting for me when I got home so we kicked it old people style by playing pizza & playing some more Rummy... where he once again demolished me. I dont know if he's just that good at rummy or if I'm just THAT bad.
I actually end up falling asleep early on Friday night. The full week just does me in. I always tend to fall asleep earlier on Friday than any other night of the week.
Saturday, I got to sleep in ... till 7:30. I'll take it. Anytime the room is a little light when I wake up, I'm happy. Most of the times, its still dark when I get up. That's always depressing.
I got up & made some yummy breakfast, spent some time bible jouranling & then Ricky said, "let's go to the movies" by 9:30am... ok then, let's get an early start.
We ended up going to the first movie of the day to see Suicide Squad...
LOVED it!!!
I know when you think of comic book world, you kinda have to suspend some belief for story line. Some of the plot was a little dumb... like for instance, this shouldnt spoil anything - someone goes basically through 1,000 explosions & gun fire & bullets & they just randomly have letters in their pocket that are perfectly fine & in 100% excellent condition? That sort of thing drives me nuts.... but I still loved the movie.
Harley Quinn... she makes the whole movie. Seriously. I guarantee that come Halloween, 95% of women will be dressed like her. I won't be one... you need booty shorts for that, so no thank you. Y'all know I'll always be Belle anyways ;)
We went & looked at a car while we were out that Ricky saw online & test drove it & then grabbed something to eat & then back home.
I ended up getting in my work out later on Saturday. I hate putting it off because its so easy to make excuses on Saturday to not do it but I put on my workout clothes as soon as I got home & laid down on the bed to love on Harvey Dent
..... & then fell asleep....
oopsie.
I ended up getting in a 30 minute nap... but that gave me even more incentive to get my lazy bum up & get in my workout.
We were still in Suicide Squad mode & ended up having a movie night at home & watched
Assault on Arkham
- which was basically a lot like the movie we saw earlier. Get the bad guys together & pull a job off.
This aint no cartoon like I used to watch. WOW...
Sunday had us a church & another great day at MSM.
It was fun because they've been doing fun Olympic games every week - like last week, everyone got a nerf sort of arrow that they got to shoot at the Bull's Eye... legit. Bull's Eye. They had a kid dressed up like a bull & had people shooting for his eye. It was hilarious!... & someone actually got him pretty good.
This week, it was about pulling out tissues out of a box with one hand - the other arm behind your back. I got called to represent the leaders....
& if you can't tell from the picture below... I failed miserably.
See that white thing right at the bottom of the circle? That's my kleenex box falling off of the table.
Kudos to my hubby for capturing hte picture & my reaction. You can totally hear me screaming, "NOOOOOOOOoooooooooooOOOOOO"... oh well. SO much for that game.
For the record, I still didn't come in last. Competitive side of me always prevails.
I left right from church to meet up for a meeting with my next Bride & Groom whose wedding I'll be shooting in a few weeks. They are just adorable & I can't wait to spend the day with them as they get to celebrate such a beautiful event. I've worked with the groom's family before & love to get to touch base with families again.
I made it home in time to want to punch myself in the face repeatedly. Why that reaction? Because I got a new computer.
Doesn't seem like that would cause such a violent reaction - but for me, a computer isn't just a computer.
I have to upload all my photo software & get all my effects & actions & little things I need to edit pictures set up on a new computer. It's so time consuming. Plus, I'm just not digging Windows 10 & all the new computers have it - you have no choice but to deal with it. & know what computers also have now? NO CD/DVD DRIVE. Yep... if you want to burn cd's or disks of anything, you have no drives built into your computer. You have to purchase them seperately & use a USB cord.
Not a big deal, but you still have to buy it, get it installed - all that fun stuff that comes with installation.
I basically wanted to bang my head on the wall about a half dozen times....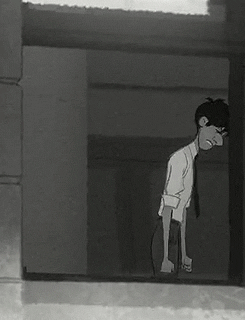 After probably 4 hours, I think I got it set up though.... THANK YOU JESUS! Whew - that was rough.
& then it was time to finally settle in, watch some Big Brother & of course, some Olympics.
... which by the way, I was so darn rootin' tootin' mad... I totally forgot it was the Marathon competition on Sunday & forgot to set my DVR for it. UGGHHHHHHHH... & now I have to wait another 4 years for that. Whatyagoingtodo?
& Monday, we're back at it...
Have you seen Suicide Squad?
Do you love or hate getting a new computer?
Are you a fan of Windows 10?