It's Monday & I still have my face.
Consider it a good weekend.
I mean, it was so miserably hot, I thought for sure my face was going to melt off.
What is this? The end of August? Because it feels like the end of the world. It was so hot & humid. I guess summer is getting in its last few rounds of "TAKE THIS"
But since I'm thankful I didn't melt my face off, I got to smile through my weekend... let's rehash all the things that made me smile through the sweat.
Friday night was all about the MSM Hangout. The theme for the night?
Blue
Vs.
Pink
. Boys Vs. Girls. Serious Business is what that means.
It didn't start until 8pm & since I'm usually getting ready to get in bed at 8 pm on a Friday because let's face it, I'm old, I knew I was going to have to go for some reinforcements via Starbucks & some iced coffee.
Old Person Fuel
It did the trick. Also being in a room of HUNDREDS of pumped up middle schoolers was enough to get my energy up too.
These kids are just so much fun! They were into the competitions & ready to WIN IT ALL!!!
Look at all the kiddos!!!!
I mean, the winner did get to have our stuffed taxidermy goat painted either pink or blue.
& yes, I did just say our taxidermy goat. Middle School Ministry has its litttle odd things.
By the way - our goat stands for Greatest Of All Time (GOAT)... when there are competitions, the winners get to sign our goat's little cape.
... ok... the goat freaks me out a bit. The kids like it. I will actually be very happy if I never have to sign the goat. I want to cry over the goat actually. Ms. Animals Rights & all....
Anyways - high stakes. A BLUE goat or a PINK goat.
We had to all fit in one square :) #tightsqueeze
I loved it because it was a great opportunity to get to know these kids better. I am already LOVINGGGGGGG so much getting to know my 7th grade girls. They are just the sweetest bunch of girls with a heart for Jesus. I see a lot of great connections that are going to last for years to come.
One of my new friends... she is so amazing
Well... I'm sorry to say... after 2 hours of competition, the goat ended up being painted BLUE... BOO!!!!
Whatyagonnado....
Dang it.
But the girls gave a hearty effort.
& we all know girls can handle loss so much better than guys #throwingshade
so it all worked out in the end ok.
Fun was had... that was the most important part.
& I even walked out with pink paint on my face.
How do you not call it a good night when you come home with pink paint on your face?
I was so wired when I got home (Thanks Starbucks, you did your job) so I ended up staying up to watch the Celebrity Big Brother finale... & then the after show.
I ended up being up till nearly 2am before I went to bed...
Whose an old lady? Not this girl!! BAM!
So I was so looking forward to sleeping in on Saturday after being the up all night girl... & then woke up at 7am. 7:00 ... seriously. What kind of cruel trick is that?
I tried to go back to sleep & I couldn't. I guess my body was like, Joke's on you!
At least its Saturday... & I had no plans so I could care less. It's a day of no make up, running shorts & messy buns. No cares in the world.
I ended up using my morning time for some Bible Journaling...
Hello Cup of Coffee
& then some reading for the Bible Study group on Sunday
Hello 2nd cup of coffee
& then Ricky & I had to run out to go to Sam's Club.
Can we hold it a second because I'm a little dumfounded about leaving Sam's Club.
I walked out spending $171....
WHAT? On WHAT? I have no idea.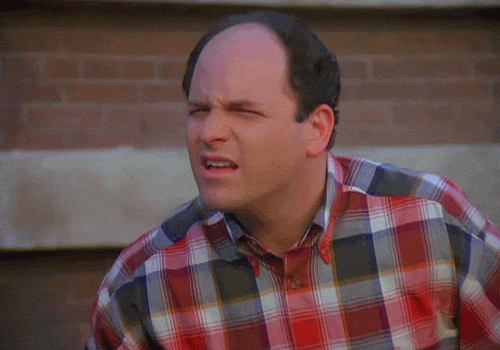 When I saw my Total on the cash register
& the worst part? I had $24.00 in savings off things too with sales.... so it would have been over $200
It was honestly like 9 things too - its not like I went shopping for a restaurant to refill the pantry.
I got dog food (on sale) - avocados (cheaper than the grocery) - some laundry stuff (on sale also)
... & OK, I got a book.
I cant ever leave Sam's Club without a book. Especially when they're only $6.86.
But danggggggg - $171.00 I'm still in shock.
I knew I had to get home. Get in my bubble of "NO SPENDING"... except the internet is home & we all know my computer automatically logs into Amazon.
I did good though - I settled in for more Netflix to end my day.
Sunday has us back at church & another great message at MSM.
This week we talked about DRAMA QUEENS.. a PERFECT talk for middle school students. Heck, I know some adults that could have heard this lesson.
& yes, I get it ... I have been accused MORE than once in my life about being dramatic....
but adding some drama in life does make it a little bit more fun.
I'm all about FUN drama... not dramatic drama. Y'all get me, right?
As soon as MSM was over, it was time for my favorite time every 3 weeks - JOY Sisters Bible Study group....
& the fun thing about this time? We actually had one of our out of town girls that wanted to be a part of it, she Skyped in with us. She stayed on with us for about 2 hours. I loved how easy it was for her to be a part of the conversation & loved getting her input.
The world can be a small place sometimes....
& then we also had a new face join us. She is actually one of my past brides - so in that room were THREE of my past brides. I said I'm going to end up just having all my brides in this Bible Study by the end of it all. If you want me to shoot your wedding, you're going to have to come talk Jesus with me afterwards. Sounds like a new package deal.
Speaking of weddings, everyone left & I stuck around to talk about our next upcoming wedding with Chasity & I got some extra time of playing with our Grand Buddy Emerson. That little girl... she is just the cutest.
I got a picture of her on my camera I need to upload... PRECIOUSSSSSS... I can eat her up.
The best part of the day with her? She called me Belle. Like legit called me by the name Belle.
I felt like my job on this earth is accomplished.
But I got home in time to eat some dinner with Ricky & then before I knew it, it was time for Big Brother & I did try to watch a bit of the MTV Music Awards.
Did I say I wasn't old earlier... because watching the MTV Movie Awards reminds me I am definitely getting old.
Some of the music. Some of the clothing. I honestly couldnt handle it. Half way through Beyonce's performance, when I said, "What is going on here?" about 4 times, I just threw up my hands & turned it over to HGTV. More my speed.
I'll claim my oldness sometimes....
Is it horribly HOT & HUMID where you are at?
Do you tend to be dramatic sometimes?
What's the best way you use SKYPE or Facetime?