Happy Monday!!!
Did everyone enjoy their 4th of July weekend? I know a lot of people got a 4 day weekend... & to all of you that did get that, I say, I'm so jealous!!!
It just felt all sorts of messed up going into work for a Friday after a Thursday off. Let's look at the bright side. I stopped at McDonalds for an Egg McMuffin (no canadian bacon) & iced coffee & there was zero, zippo wait. I even got to work 20 minutes early. & got a parking spot on the second floor. There was also no one out at lunch & the drive home was equally as empty. & to add onto it all, I was so super busy, the day flew by. While all the good, I still wish it were a 4 day weekend.
Oh well... life just hands you weird holiday days some years. What can you do?
Friday when I got home, we ended up having left overs & Ricky & I some how got stuck on the couch watching that show on Netflix called Awake.
It's where people go 24 hours with no sleep. & the whole time, they're in a room counting quarters. The goal is to be accurate & to count a LOT of quarters. Like people are counting like $20,000 - $40,000 in QUARTERS. Can you even imagine??? But then they have to do these different tasks to narrow it down to one person who has to risk it all on their counting. It's pretty interesting actually. They have to do things like thread needles, balance things, do fine motor skills... all of this, again, with 24 hours of no sleep.
I love the people that are a little slap happy - that would be me. 100%
Poor Ricky had to tap out though around 9pm to get to bed... he had to work on Saturday.
I usually get up when he leaves on Saturday & get my house spic & Span clean when he works. God bless the eye mask blocking out all the light & I guess I was really out because I didnt even hear Ricky leave & I slept in till 8:30. YAHOO! NICE! Harvey loved it too - he's my weekend cuddler. Ernie? Not so much - he wants to play all the time.
I then laid in bed & watched some more
Gossip Girl
, got caught up on the latest
Handmaids Tale
(all the rage!!!!!!!) & then I got up & did clean ... some.... a little.
Ricky got home & got working on some things, & I had one mission ... get started on
Stranger Things 3.
I went into it thinking I was going to watch 1 - MAYBE 2 - episodes so I could try & drag it out for a few days. But DANG IT - every episode ended with an ending that I was like, "Nope - got to watch the next one"...
I did take a break to go over to my mom's & we sat on the front porch & talked for a few hours & then I took care of the horses & then headed back home to finish up the whole season.
It was nearly 1am but I couldnt stop watching it.
SO GOOD!
I'm holding back all my thoughts on it so I dont spoil anything... but 2 things that don't spoil anything & if you are going to watch it -
1. you'll love Dustin & Steve back together again! They are the best duo! THE BEST!!! I still say they need their own show together.
& 2. Erica is the best new member of the gang. She made me cackle laugh. Her sassy pants was just a great new addition to the show for some relief of tension
That's what this show does so well too - make you CRACK up laughing & then the next minute, grip your fist in anticipation & then rip your heart out the next.
& now, we have to wait another, what? YEAR? for season 4... there
BETTER
be a season 4.
Backing up... it was so funny when I was over at mom's taking care of the horses. Dad's big thing was rainbows just for no reason - hence the one picture I have of him with the horse with a huge rainbow over them. So when I was leaving my mom's to head home, it had just started sprinkling. Not even sprinkling... just like a misty sort of thing in the air - for about 5 minutes. ... when I drove home, I looked over the corn field down the road & look what I saw - a full rainbow. I just had to laugh. I truly felt like dad sent that for me. Sure - there's weather reasons for it & I know rainbows are a Biblical sign from Jesus - but nope, this rainbow was from my daddy. I have no doubt.
Sunday, I slept in again with being up so late with Netflix so I just stayed home from church. I spent the morning in bed watching more
Gossip Girl
& finishing a hat I'd started a few days ago.
I also found another project I was working on - a shawl - & I'm just wondering what to do with all my knitted stuff. I'm thinking about maybe trying to look into our little local fall craft show & maybe getting a table in it?... I'm going to ponder on that & see how much inventory I have. Could be fun.
I also was shocked waking up to hear the news about the Cameron Boyce passing away. Ricky had been on the computer & said, 'A 20 year old Disney star died" - he told me the name & I couldnt think who that was. I went to Instagram & gasped. CRUELLA'S SON! ... I may be in my 40's but I love the concept of the
Descendants
& always love the movies. I remember him as well as being Adam Sandler's son on
Grown Ups
. Just so sad. 20 years old & gone. That's just heart breaking to think of such a young soul gone & all the life he wont get to experience. His poor family.... just another reminder that tomorrow is not promised to anyone.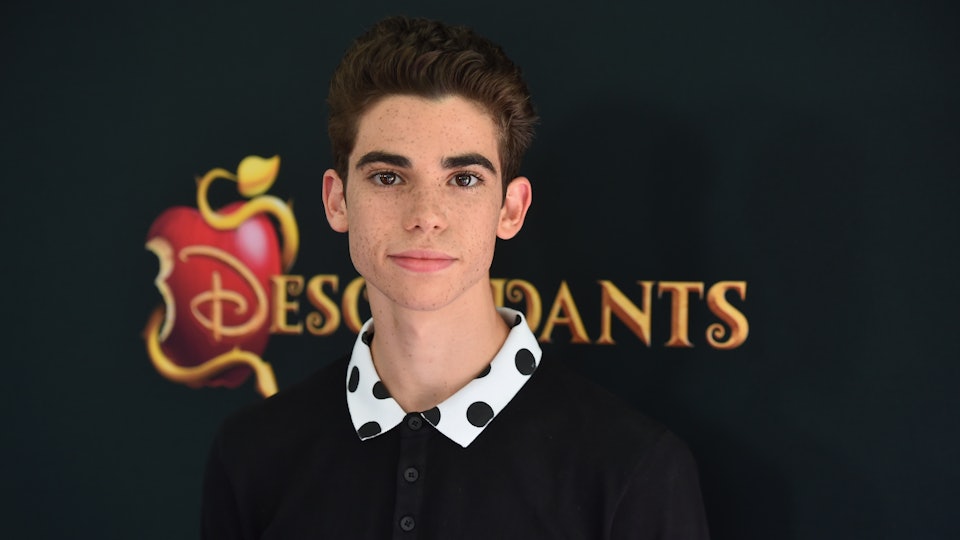 I did spent some time with Jesus even though I stayed home - did my Bible study....
& then went over to my mom's & took her to the store. & then, more horse time.
Before you know it, the weekend is all over with... & I have no more Stranger Things to watch. Sigh.
Here's to a new week though. Full of bigger & better things - right?
Did you get a 4 day weekend?
How do you think you'd do on that game show with no sleep for 24 hours?
Did you watch Stranger Things? (Email me & let's chat!!!)