Our first Fall weekend!!
Did you all enjoy it?
At our house - we were sweating like it was Mid-July! MY GOODNESS... it was in the high 90's all weekend... & all this week.
WHERE IS FALL???????????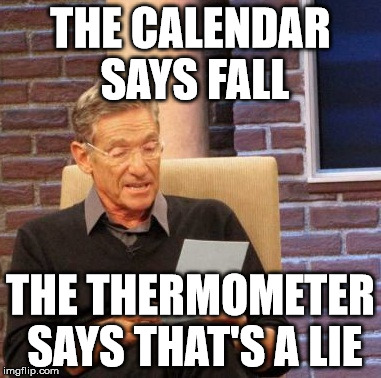 It's still the weekend & horrible weather & awful temps but all of taht does NOT falter the joy of being off work. Not for a second.
Friday, I stopped at the library to drop off some books & grab some more I had on hold, only to find out the library was closing just 20 minutes after I got there. WHAT? They must have changed the hours for Friday & Saturday. They now close at 5:30. Good to know! At least they're open, right?
Then I ran to Starbucks to pick up some gift cards & of course, had to grab some drinks... & then headed over to pick up groceries at the Click List waiting area. So glad I had a new book & a yummy drink. Take your time Click List employees.... & indeed, they did. That place is always busy on Friday afternoon. We all have the same idea of getting groceries done for the weekend right after work.
The rest of my Friday night was all about watching the show on ABC about Seigfried & Roy ... man, that whole story of Roy being attacked - or "protected" if you hear from Roy - is just nuts. The sweet sounds of tigers attacking lulled me to sleep Friday night.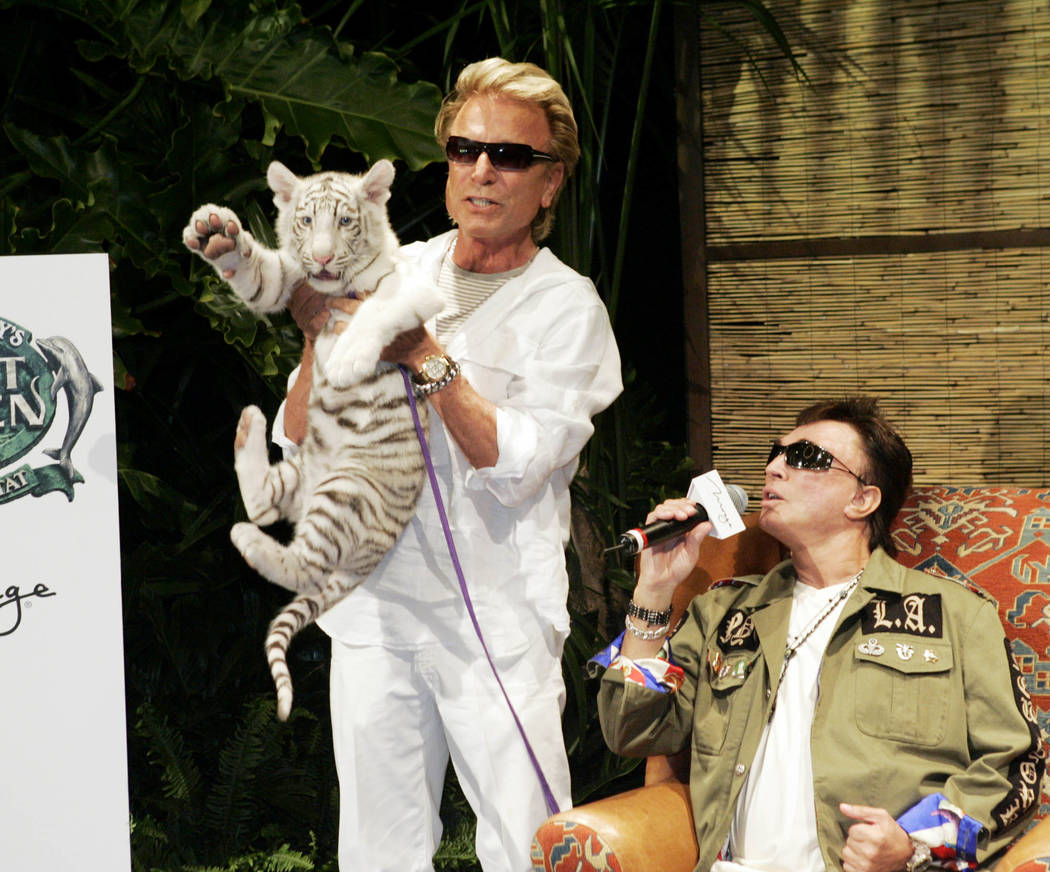 Saturday, I got up with intentions to clean my house, work out & laundry & decorate for fall....
nope.
I got totally distracted.
I ended up pulling up American Horror Story. My work-sister told me that I should give it a try & I've always wanted to watch it but could never remember when it was on & then just felt like I missed out. Thank you Netflix for being on top of it though. So I turned on Season 1 - episode 1....
my day was gone.
Man, I could NOT stop watching.
I will say, I did get my bedroom spic & span because I'd keep getting up with intentions to clean & then didnt want to leave my room so I cleaned & cleaned & cleaned that one room.
& before I knew it, it was so late. & I had watched the entire season!!!
This is me... I am really anxious now what lies ahead
To be fair, I did stop long enough to take care of horses...
Someone's getting their thick winter hair in!!!!
& to get a shower in & to eat dinner.
No - scratch that - I took dinner back into the bedroom so I could watch another episode.
Man - that was so good. Now I'm excited to dig into the other Seasons. These are perfect for leading up to Halloween.
& you think going to sleep with attacking tigers the night before can be bad for dreams? Try going to sleep after watching 10 hours of a story on a Murder House! YIKES.
Sunday, I got up to meet up with my blog/running buddy
Karen
who picked me up a mug from Bahamas (talking more about this on Thankful Thursday).... but it was National Coffee Day so I had to celebrate in style. I got to Starbucks a little earlier so I could dig into my Bible Study & enjoy my coffee in the store itself - surrounded by so many others. It was packed. I actually had to sit outside - which I never mind. Give me all the fresh air - even if its hot July air ... in September.
It was pretty funny too because I was sitting out digging into my work & then heard a conversation behind me... it was a photographer talking to a couple about their wedding. OK - most people, this wouldnt intrigue them at all. This was giving me all the emotions. When she was talking about their wedding day & what she offered, in my mind, I was like, "that's nice - that's good"... but then I also was like, "I could do that - I would be a better photographer for them" - haha!!... It made me miss it so much....
Until she started talking about how busy she is going into Fall & that she had to actually schedule her FAMILY in because she had no time to even see them. I instantly was snapped back & remembered how stressful photography can be & how time consuming it is & then I was like, "Yeah, I'm kinda glad I've walked away from that"...
I'm telling you - all the emotions.
Luckily, my friends conversation was a great distraction to get away from all that.
HSM time ... where we were down in numbers because the kids around here are already off of school for 2 weeks for Fall Break. Cue me stomping my feet & throwing a tantrum because I too want a fall break!!... & then ironically, as I'm wanting to throw that tantrum, our message was on "Maturity" - let that one sit for a second.
I ran to Michael's after church & was so excited to get some little clothes pins for a photo line I have draped across my little cubicle desk at work. Trying to bring some life to the area. Just ordered some new pictures to hang on it too. Want to be surrounded by people I love.
Got home & did the stuff on Sunday that I would have done on Saturday (Dang you American Horror Story!). Got that laundry done - cleaned some - & even FINALLY got my fall decorations up.
Still gotta do my front porch, but I refuse to decorate my porch when I'm sweating like a sauna for Fall. Just cant do it. Hoping next week, it'll inspire me for outside fall decorating!
I took Bruno over for my mom to love on him for awhile & to give him his favorite thing - time to just be rocked. I dont know who loves it more - him or my momma.
Then its time to set the alarm for another week ahead.
It's gonna be a busy one... 3 - count 'em - THREE birthdays this week... & a concert! To say this week is going to be a busy one is an understatement.
So tell me about your weekend!!!
Did / Do you watch American Horror Story?
Do you decorate for Fall? Already have it all up?