Happy Monday everyone!
Another weekend, another chaotic few days where we watched the country every growing out of control with what I consider, sorry - a little bit of craziness. People taking over parts of towns & calling them "autonomous zones"... What is happening?
I feel like I'm going to go down to the Ice Cream Pie Kitchen & put a barrier around it & claim it as mine... because why not? I like pie & all the sweet treats there. Yes, I know there's bigger issues happening, but who does this? Just claim an area - tell the police & government they're not allowed in. I mean, my parents didnt even let me keep my bedroom door shut for long as a teenager... how are people getting away with creating a place that they call the shots & rules?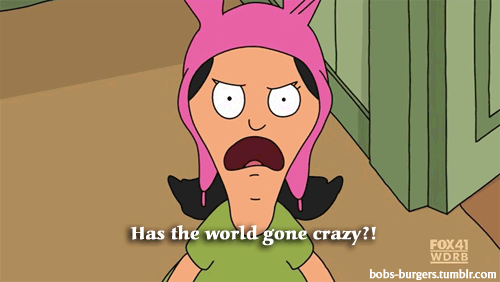 .... & of course we had more issues with the police, more protests, more COVID news... its just so much.
Which is EXACTLY why I basically turned the TV off all weekend long. The only news I heard was from The Hubs who was listening & coming in telling me the latest... all while I kept my nose stuck in a book.
Fantasy land works for me when it feels like everyone is spinning out of control.
I was so excited for it to be Friday, I basically shut my computer & just grabbed my book & went outside to finish reading it. Literally until you couldnt see any longer... & then I came inside & finished my last 10 pages. A good way to de-stress after a long day.
I did take a break from reading to go with The Hubs over to take care of the horses. While we were there, we heard the most GOD FORSAKEN SOUND... that sound where you hear metal just crunching into other metal. We heard my mom's neighbors screaming to get the phone & people running to the road on the other side of my mom's property. It wasn't long before fire trucks & ambulances were there. God bless the people. We couldnt see anything with the trees on the border of the road.... but man, the sound was something that gave me chills.
The road is past those far away trees... we were trying to listen if anyone else was yelling for assistance.
About 10 people had run down there already.
Saturday, I woke up early & wanted to head to Hobby Lobby because I wanted to see what material they had. I headed out early with hopes of steering clear of people. It worked too - there wasn't hardly anyone in the stores when I went out. I got there not too long after they opened. & everyone had on a mask in there too - so I was happy. I got some pretty new material & then headed over to look at the planning section. I hadn't looked at all the stickers & planning stuff in over 3 months. It was so nice. Especially because I stood in that aisle & flipped through everything for nearly 45 minutes & not one person came down the aisle the entire time.
Even better, I got to go through the clearance section & found some good deals. Look at this hat I ended up snagging for $3.24. Isnt it so cute? I mean, how do you pass up a deal like that?
So much for saving money while being home.... I dropped a big chunk of it. Making up for lost time.
While I as out, I headed over to Joann's because if you're going to get fabric, get all you can in one day. Again, super thankful for everyone wearing masks - being considerate about social distancing. I'm down for this kind of respect for others.
It was nearing lunch time when I was heading home so I stopped by Q'Doba to pick up some yummies for The Hubs & me. With the way they were handling things, marks on the floor & they were letting one person through the line at a time, it took a little bit of time. I didnt mind.
This place is right down the road from the hospital & a doctor/nurse came in & stood behind me (6 feet back) & the whole time, he kept his mask on. I was like, YEP, I'm keeping mine on too - if someone who works in the medical field is keeping their mask on in public places, all I need to see.
I honestly am so used to wearing my mask out now, I feel naked & vulnerable when I dont have it on. Is that just me? I always remember people saying "You have to be in control of your own health" & that just always sticks with me so I will wear it every single day - every single place - looks or no looks.
Standing in line, I thought, Starbucks is right behind me! It literally was in the building right across from Q'Doba so I went ahead & placed a mobile order. I havent pulled up my app in so many months, I wasn't even sure I still remembered my password. But that's like riding a bike isn't it? 2nd nature. I placed an order & got through Q'doba about 25 minutes later... & almost went through Starbuck's drive thru to pick it up... except the line was wrapped around the building & there was one car in the actual parking lot. I wasn't even sure if they allowed people to come in, but put on my mask & ventured inside.
It was so weird looking in there... all the arrows & instructions. But I was happy to see it. Even the mobile order place where you usually just walk up & grab & go... nope. No more. They have all the drinks behind a plastic barrier & you have to tell them your name & they'll get your drink & put on the counter for you. I always felt weird about strangers possibly picking up drinks to look for their name on a good day.
I got in my car & got my mask off & I was one happy girl!!! Tasted DELICIOUS!!!!
& then I was happy to get back home - back into my safe space bubble. I'm perfectly content to be here.
I ended up starting this month's Book of the Month book & let me tell you - I was SUCKED IN. All I wanted to do was just read read read - non stop. I loved this book so much. It's fun, lighthearted - all the Bachelor vibes - I needed the mindless reading. I honestly could have read it all in one day but I made myself stop. Its like when you binge Netflix & you dont want it to end & you try to take it a little at a time so you enjoy it longer.
I feel like I had really turned into Belle lately - a nose always stuck in a book... wanting adventure in the great wide somewhere. - it fits with this COVID season, does it not?
I ended up putting my book away & pulling out some of my fabric & getting to work on sewing.
Aren't they so pretty??
& yeah, it was so beautiful out, I had to go back out & read a little bit more.
Sunday - I woke up shocked. It was supposed to be a beautiful day but when I woke up, it was POURING rain. I was up at 6:30 & all I could think about was "how does this book end"? That's how much I was into it. The Hubs was still sleeping so I made some coffee, grabbed my book & me & the dogs headed out to sit on the front porch & it was so chilly that I had to go back in & get my sweatshirt.
I mean - this was just the perfect morning for me. My dogs, light rain, cool weather, coffee, a book I was loving.... more of that please.
I finished that book & then time to do usual Sunday traditions. Big breakfast time & then online church... & then more sewing.
Ricky ended up installing a light over my sink that I've been dying over since my other one burned out. That light is like the center of my kitchen so I've been desperate without it. No more. My kitchen is all lit up again & I can see my sink so well.
I had the job of cleaning up after him though. To do this, he had to take out all the meds over top the sink in the cabinet. I mean, do we really need eye wash that expired in 2018? Nope. So much stuff I forgot was even up there. So much waste on vitamins that I didnt even know were there & expired. Drats... but I have a new light!
I went over to see my mom & sit on the porch with her for awhile to talk. I took over some samples that I got in my last Colorstreet order & showed her how they worked. She's in love with them now too. I mean, put anything blue on her & she's going to love - let's be honest.
I was going to head down to the grocery but stayed till after 7 at my mom's so just called the Hubs to order some pizza & we'd call it a night. Except I got to the pizza place & no order. Turns out, The Hubs called the wrong pizza place. He called one about 30 minutes away.
You'll do things when you're hunger & you dont want to cook. I mean, I actually drove right past the grocery I didnt want to go to because it was late to go get pizza so I wouldnt have to stop & get food to cook. This is real life at its finest.
... but pizza...
Then it was 9:00 & which is way over due of the Hubs bedtime on a work night. Time to get everything cleaned up, tucked up, ready for a new week.
Praying - as usual lately - for calm, peaceful, good news sort of week for the country. We need some GOOD NEWS to happen. Some calm. Some peace. Otherwise, you're never going to get me out of my house & my nose out of a book.
How was your weekend?
Where is your favorite reading space?
What do you do to distract yourself from the craziness going on around you?