Happy Monday! We're all still here right - the world hasn't ended.... yet?
I have a feeling we're going to be sitting on a powder keg all the way till Election Day... & I have no idea what's going to happen after that. Either side wins, I just see more division. Our country is in trouble y'all... I just cant imagine how things are going to turn for peace. Gotta keep praying for our country, our leadership. At this point, its the only thing I have my hope in.
Anyways....
My weekend kicked off on Friday ... late. Honestly, I think it was the biggest punk week of my life last week. Every single day was just riddled with issues. BIG issues. I got more over time in last week than I've ever gotten working. & Friday, I was still working till 5:45pm. Again, thank God I'm at home & didnt have to do a traffic drive that late on a Friday.
I finally signed off the computer & The Hubs had picked up some dinner & it was cold because he got home at 4:30 - so we warmed it up & I finally got a breather. I finished eating, grabbed my kindle & just headed to my happy place to just calm my brain down & let the busy week go.
I am LOVING this book... only have a few more chapters left!
It was pretty warm on Friday but I hadn't been outside all day so I just stayed out all night. It didn't feel as bad as the sun was setting... & the best part??? All the lightning bugs were out!!! I hadn't see any this year, but they know when summer is here because they were out everywhere. I went on my front porch where there's no light anywhere & just watched the show going on in my front yard & all the space around.
Basically what it was like
It was so funny because Ernie wasn't sure what was going on. He kept turning his head, catching glances at the quick bright light, & then noticing another flash & another flash... I finally had to put him inside because I was afraid she was going to run after them - or have some sort of doggie mental breakdown.
Saturday, I got up early & went ahead & made my "Usual big breakfast Sunday" for Saturday.
Ricky went out & did yard work before it got too hot & I ended up doing some cleaning inside. I even took on those little jobs that you put off. Those nooks & crannies. I even pulled out my pen carousal & cleared out a lot of the pens/markers/pencils I dont use anymore & dusted this baby up.
This isn't even half of all the pens I have.
#penaddict
I wanted to run down to our little local store that has a bunch craft goodies & I wanted to see what material they had. Ricky ended up coming with me because he needed to take his tire.... he had a flat coming home last week. Getting a flat in the middle of downtown during 4pm isn't a good thing with riots & protesters getting a little crazy.
We ended up going to Tire Discounters & The Hubs was LIVID when he came out. THEY ARE THE WORST!!!!... We have bought tires all around the car for at least 2 vehicles... plus a few patched tires - The Hubs even has had a oil change there. One time, when one of my tires had a flat, it was supposed to be on warranty & they were supposed to do free rotations since we got 4 new tires - well, they didnt have any record of that purchase. HUH?... Well, once again, The Hubs went in with his tire & asked if he could get his tire patched or if it had a warranty on it ....DO YOU KNOW, they said, "We dont have any record of you
ever
being here"... Mmmm... what? Excuse me?
Again, we have spent THOUSANDS of dollars there... & no records. They even tried to tell The Hubs that he got the place confused with another place. Well, to say that he came marching out to come to the car to look for a receipt with steam coming out of his ears is an understatement. I dont blame him.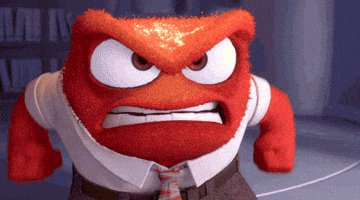 ... & all the while this was going on, I had walked across the parking lot to get a Starbucks iced coffee where my rewards were expiring on July 1st. Because I have priorities.
Told you last week how its a maze in there... follow the lines - the signs
You can see the Plexiglas in front of the to-go orders too. - I like it
The Hubs picked me up & I could tell everything had gone wrong in there.... so we drove literally across the street to Big O Tire & they said, "Yep, they're famous over there for losing records"... & they patched up the tire & we were out of there in 10 minutes. Dumb. We won't be back to Tire Discounters ever again. Thankyouverymuch.
I wanted to go to Target while we were out but The Hubs needed to go to Home Depot first. I had my book with me & that's what I typically do when he goes in there but it was HOT & HUMID - so I went ahead & slapped on a mask & headed in with him.
We were in The Hub's car & my masks are in my car - luckily, we have some throw away masks we bought form Sam's Club just for emergency - this worked out well.
Headed to Target to get things I didnt need.. I take that back, I did need my 3 big bottles of coffee creamer. That's a necessity.
& we also ran over to the little local store & I found some really pretty fabric & The Hubs was super happy because he was wanting some hockey material for masks. We found it - it's even blue. Perfect. Love supporting local stores!
The rest of my Saturday was basically an assembly line of making more masks. I kept running into issues where my needles were breaking. The one on my machine, I had been using for weeks so it wasn't surprising to me it broke. It was due. But I felt so lucky that some needles that I had just ordered came in. But they just kept breaking - 1... 2.... 3 needles right in a row - all on the same mask. Come to find out - I ordered the wrong needles. GEEZ. Luckily, I had one extra needle that was the right one to get me back in business.
I spent the rest of my Saturday getting through 13 Reasons Why....
I was up till 1:30am watching it & finally drifted off & woke up Sunday determined to finish it.
But let me tell you - if you've ever watched the first 3 seasons & are thinking of watching this one - DONT DO IT.
ITS AWFUL!!!!!!
Torture. Miserable. STUPID! .... If you did watch it, chat with me about this. How they just seemed to throw together the dumbest story line every, that made really no sense, only to come to the WORST CONCLUSION a series could ever have. Honestly, I have a lot of feelings about how dumb this show is & how I wasted a lot of my time on it. I've looked online & seen most people feel the same way I do too.
Here's a video
too about how awful it is. & do yourself a favor, just watch the video if you're wanting to watch Season 4 & you can save yourself a lot of time.
& of course, Sunday was Father's Day... now a heart tugger of a day for me. Though, I have to say, I had to laugh when all of a sudden, a storm popped up - a good ole windy, dark cloud, hard rain storm. Because actually,
LAST
Father's Day, there was a storm & even then, I had said I feel like dad was sending me a storm to let me know he's near...
HERE'S
the post I did last year. Isn't that crazy though??? ...if you're new here, thunderstorms were a thing for me & my dad. Ever since I was a kid. We still would call each other even up to the last days of his life to talk about storms coming or hitting us.... So yeah, to me, its not by chance that on my 2nd Father's Day without my dad, I got yet another storm.
I see you & feel you dad. & I miss you dearly.
Ricky & I ran back down to our little local craft store so I could get some more elastic & then I basically spent the whole day reading. Harvey Dent enjoyed all the reading time too.
We even got to end our day with a Rainbow.... Thanks again dad! :)
Not the best picture because I had to take it with my tablet - my phone was dead
& just like that - the weekend is over. ... that's been my new little thing I keep saying to The Hubs. "Just like that - Spring is over" - "Just like that - half the year is over" - "Just like that.. " .... Fill in the blank.
So here we are again.... Happy Monday.
Did you do anything for Father's Day?
What do you do to de-stress after a long day?
Did you get any storms this weekend?