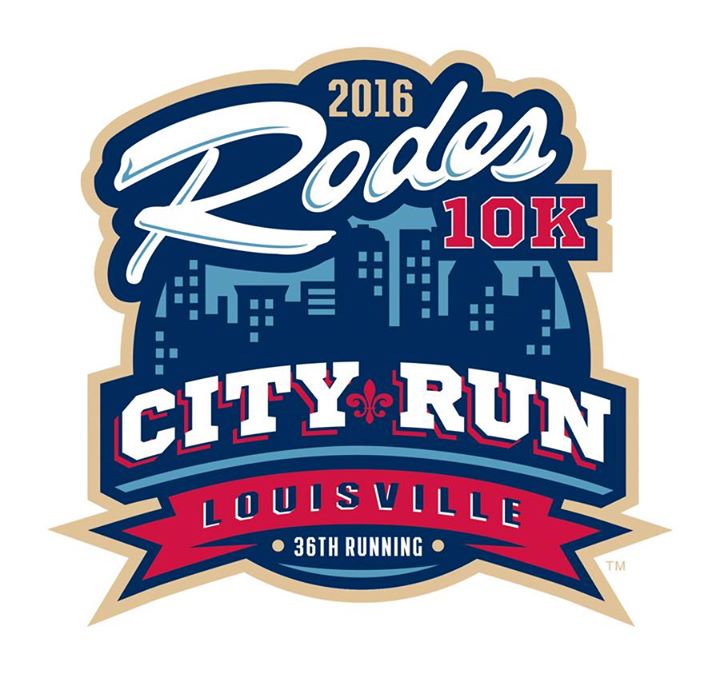 Onto the 2nd leg of the Triple Crown!!!
Rodes City Run 10K
This one has always been my favorite race - just because I think I really like a 10K distance. It's a good challenge, but not
TOO
far of a run. & I've done this race now for the past 6 years & I always look forward to it.
The alarm went off at 6am & man, I woke up in TROUBLE! I did something dumb - did a new workout on Thursday that had me do like 48 burpees in under 5 minutes. I was so sore on Friday that I could hardly move - especially in my low back & my shoulders. When I woke up on Saturday, it was even worse. I literally was moving like I had just got out of a car accident or something. I tried to do some stretches & if someone could have seen me, they would have laughed.
This is so accurate, its scary
One the positive side, all week long, they were calling for rain to come in right around the same time everyone would be lining up at the start line. Even the night before, they were calling for it. I turned on the news while making a quick egg sandwich & they said the rain would probably hold off or just be spotty.
Some protein ate.
Drank a full tumbler of water.
Braids in.
Debated on what to wear ... I'm so bad at picking it out the night before...
It was time to go.
Right before I left the house
... & you can see Zoe in the background in her bed like,
"Can you go & turn off the light please?"
We get out in the car & Ricky has to run back in...
for his Starbucks cafe mocha that he got the night before & warmed up.
To him, these miles are nothing. Remember, he's the guy who walked on average 15-17 miles A DAY... so while I'm prepping food & drinking water & really thinking about nutrition for these runs, he does it only drinking a cup of caffeine & chocolate. #sonotfair
We take off. & Wellll... I knew the day was coming... & this was the day...
I listen to a song before every race. It's tradition. Plus, it just pumps me up... that song?
Defying Gravity
from
Wicked
.
... poor Ricky endures it every race blaring out of the car speakers. This ride? He was like, "Really? Every time?" & he even went to put in his ear buds to his iPod so he didn't have to hear it, which only made me turn it up louder & SINGGGGG even LOUDDEEERRRRR...
Don't mess with my PUMP ME UP song!
We usually have issues getting parking at races & getting to the start line in time
because we're running late
. This race was totally smooth sailing. We found a parking lot right near the Start line, walked to it in less then 5 minute & waited for the guns to go off...
Fun fact on this race: we know the awesome lady that sings the National Anthem on this one... we're always like, "We know her... we know her" while everyone is clapping at the end.
Next thing I know, everyone is scooting across the line. I totally didn't hear any sound to begin the race - but maybe because I was still singing Defying Gravity to myself.
I'm the one right there in black :)
I have to say, this is the first year I dont remember the sun being out - & I can know this because this race runs STRAIGHT into the rising sun & its BLINDING! But it was totally over cast & it was nice to run with my head up because of the shade.
I didn't have a goal to run it straight through like the 5k but I did want to run as much as possible... & I was making fairly good time.
Saw a friend right past mile 1.
Had Ricky get me a cup of water from mile 2 so I didn't have to stop (he doesnt drink water either on the course... the man is a machine)
Enjoyed the big downhill stretch into mile 3.
HATE the road is so full of holes/pot holes & is slanted the entire way till mile 4....
... & that's when my knee was like. BAM! PANG! PAZZOWW!
Just like an old Batman series.
Pain. Right in my stupid knee. Right when I was looking at the Mile 4 flag.
I had run so much at this point & was 4 minutes ahead of what my goal time was.
So when this happened, I just wanted to kick something.
I slowed it down & walked a bit... & bless Ricky. He was like, 'you've done so good. Let's just walk the rest of the way. No problem!'
... & that's when an angel on my shoulder called Kelly Clarkson spoke up.
Well, not on my shoulder. More of, in my ear. Because her song came on right then.
What doesn't kill you makes you stronger!!!
... It totally bubbled up in me & I was like, "Nope, I'm running again" & got right back to it.
Mile 5 - a combo of walking & running with the knee, but we ran into the WORST STENCH EVER & that really had me pick up my pace
Mile 6 - of course you run to the finish line!
... & then I looked at my watch & saw I came in about 40 seconds faster then my goal I wanted for this distance.
I'll totally take it...
& then I looked again & knew my time from the year before... & was like, HOLD UP! I beat my time from last year by 6 minutes.
6 MINUTES!!!!
I can't even begin to tell you how excited that made me.
Now granted - its still 4 minutes SLOWER then my PR... but its still 6 minutes FASTER than last year.
That's progress baby! BIG TIME PROGRESS!!!
I totally teared up about it too...
Races, runs, finish lines all hold emotion for me. Something I never thought I would do. Something I still struggle with...
but I keep PRESSING ON!!!!!!
& now, I'm trying to decide about what to do about my knee this week.
I have a long run this week of 9 miles & then a 10 mile race the next week.
Do I rest it for a bit? Keep strengthening it? ... I'll figure it out.... because I ain't giving up just yet.
I've got gravity to defy! :)
______________________
Week 9 Half Marathon Training
Tuesday - Upper Fix Extreme
Thursday - Les Mills Combat HIIT
Saturday - Rodes City 10k
In the homestretch... these next 2 weeks are the pinnacle of long runs... & I'm getting nervous...
but I'm not giving up!