I am dying over here....
Note to self: Never drink a Starbucks coffee after 5:00pm... much less 6:00pm
I could NOT sleep at all last night. So I'm going probably on about 4 & a half hours sleep today, which my vertigo is also in full gear today - I'm thinking because my brain isn't functioning right anyways. Anyways - its MONDAY in every sense of the word.
So to try & get my brain functioning a little more, let's look back over the weekend... maybe it'll make Monday look better.
Friday
... Had to stop on the way home from work to go to the hospital to see the new baby. I told him I had to come wish him a Happy 1 day birthday.
... ran out for pizza after leaving the hospital. Pizza Hut thin crust veggie pizza - always my pizza favorite.
... worked on Caden's birth pictures until I finished, but gave me time to catch up on Better Call Saul. I wasn't really ever
that
excited about that show but wanted to hang in there because I had a feeling it would get better. I think binging it with 4 episodes at once made it better. I was excited to start each following one.
Saturday
... Ricky had to work & once again, him leaving bright & early had me up as he was pulling out of the driveway. I dread him working as much as he hates working on a Saturday because I am ALWAYS up when he leaves. Saturday sleep is always the best & we both got jipped out of it.
... I was so wrapped up in the show on A&E about Little Houses. These things amaze me. I love the idea of living simply, but WOW... they are so TINY!!!!
... watched Sherlock Holmes... & then Ironman. It was a Robert Downey Jr. kinda morning.
... it was raining outside so I had to monitor our doggie door so the dogs wouldnt make our kitchen floor a full blown mud pit. They were so confused. They are so used to coming & going so when I put the cover on the dog door, they are like, "I need out" only to walk right out & turn around & look at me like "I need in" ... they definitely like their independence. I think I opened & closed the door at least a hundred times in the matter of a few hours.
... had to get in my long run for the day & it was rainy & chilly. So I stuck to the treadmill. As miserable as it can be for long distances, I watched
Chelsea Does
... oh my gosh. I watched the first 2 - on marriage & on technology. I literally was laughing so hard at the technology episode that I had to grip onto the sides of the treadmill because I thought I was going to fall off.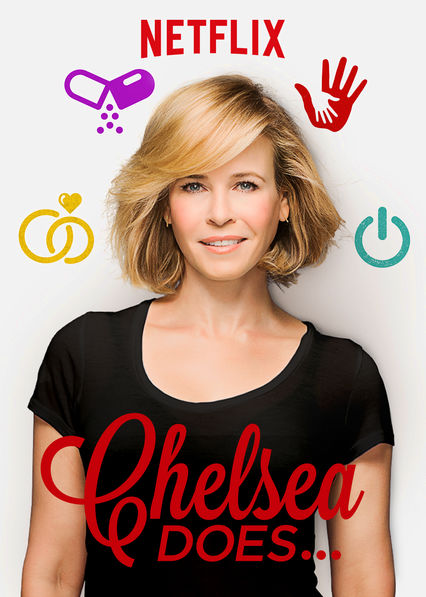 ... after doing a little over 9 miles, I was spent. I took a shower & landed on the couch & just figured this was my space in the world for the rest of the night.
Sunday
... my fault. I didn't push Ricky to get ready for church. He's the kind of guy that is like, "Oh, let's get ready to go" 5 minutes before we need to leave. Even if I still need to put on make up, get dressed, AND straighten my hair. So when he said at 8:50 - OH, we gotta get ready to go - when we need to leave our house at 9:00am - I just gave him the the look. YEEAHHHHH - it takes 5 minutes for my straightner to get warmed up. So we missed church - but we ended up watching the previous week's service on TV so we ended up having our own little church. Better than nothing.
... Target run!
... we went to Logan's for lunch. Now, I know its known for its steak, but we both got the veggie plate (love when Ricky gets the veggie plate in steak places) & I had to laugh when it took LONGER to get that than any steak dish. The waitress came out at one point & said to me, "I'm sorry - we're out of vegetable skewers" - I told her to just give me the broccoli instead & she was like, "Oh great" & literally went back & came right back out with our plates. We so laughed that our lunch was held up by vegetable skewers? The life of vegetarian eating.
... headed over to see Caden since they got home.
... luckily for Pappy, Emerson had been out to the grocery with her daddy so she missed him holding the new baby. When she got home, I was holding up - & not giving him up for anything - which gave Ricky plenty of time to shower on Big Sis.
You can see her cape on backwards... that's how she wanted it... so that's how it will be :)
... Got home in time to watch
The Passion
on Fox. It definitely wasn't what I was expecting, but was very pleasantly surprised at some parts. I just wish the whole thing would have been a musical. When they stopped to do interviews of people walking with the lighted up cross, it just felt odd & took you out of the intensity of the story of the death of Jesus. & plus, so much was skipped that I thought they could have done if it was focused on more musical scenes. The song choices were GREAT & the duet with Judas (Chris Daugherty) & Jesus when Judas betrays him? I had to rewind & watch 3 times. AMAZING. In the end, the things I didn't care for doesn't even compare to the excitement of having a show on national TV that focuses so much on spreading the name of Jesus!!!
... & had to get in
The Walking Dead
before I 'attempted' to go to sleep. & no spoilers, but let's just say, I literally got nauseated at one point. Those episodes that make you sit up, gasp & cover your mouth because you cant believe what happened? Yeah... that's why I have to watch an episode immediately.
& here we are... back to Monday...
It's HOLY WEEK!
Easter really is my favorite holiday & I just love getting focused on Holy Week & the events that lead up to the cross & more importantly, what happens 3 days later!
HE IS RISEN!!!
Hope your Monday is starting off better than mine...
& that its a blessed Easter week for you all!