How is everyone doing out there?
What a weird few days / weeks this has been, right? I mean, any time you turn on the news, you're seeing more & more things that are just terrifying. & now all the schools shutting down, & public places... & let's just not talk about the NCAA tournament. The Hubs is still having little fits about that one. Me? I could care less. I dont watch any of it anyways.
I think its just a change of the normal things that is freaking everyone out. As people, we just dont do good with change. & what a doozy this one is - when we think we're all going to die if we stand next to someone too close. It's a very overwhelming time.
So how did I kick off my weekend? - going to the germiest place around -a hospital.
Let me back up - I spent Wednesday night in the ER for nearly 5 hrs & was just like, "Yep, I'm getting the coronavirus"... my mom had to be brought in via ambulance & while we're waiting in this cramped & crowded curtain area of a 'room' (using that term lightly) - we hear the President on someone's TV talking about how its a pandemic now & a National Emergency. Our curtain area didnt have a TV so I couldnt watch it... but let me tell you - its the most unsafe & unsecure feeling to be in this place during a message like that.
But yeah, mom is still in the hospital, so walking through & seeing people in masks is sort of overwhelming. Now, dont get me wrong. The doctors & nurses aren't wearing them. It's all the people around that are freaking out. The nurses & doctors are just like, business as usual. GOD BLESS THEM.
The view from mom's room
I got home in time to get Bruno up & moving & nearly fell asleep on the couch - I was exhausted.
I did stay up to watch
This is Us
though & man, that just made me cry so hard. If you haven't watched this week's episode, it just gave me all the "missing my dad feels' & the idea of if you could change the outcome of things. It hurt my heart. I was ready for bed after that.
Saturday, I stayed in bed most of the day. It was just so rainy & gloomy & it dropped the temps down.
I was going to go back up to the hospital but mom called me & told me not to come up with how yucky it was. I didnt feel the best anyways so I just decided to stay tucked at home.
The dogs were happy about that.
I ended up stumbling across 100 Humans on Netflix.... this show is awesome!!!!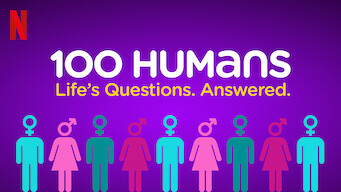 If human reaction & habits are something you're interested in, CHECK IT OUT. It's funny, but informative & just plain interesting. They do "experiments" on each episode that just sort of test theories - like Who is the better sex - men or women?... What generation is the best age to be?... Is biased thoughts a part of our natural instinct? .... Does laughter help pain?... just random things but some of the experiments are really deep & I came away from it feeling like it says so much about those around us.... Plus, you see these 100 Humans so much, you'll end up really liking so many of them too
Sunday, we woke up with no where to be. No church was having service around us. But our church was doing live broadcasting on their web site & on YouTube & what a way to still get some Jesus tucked into the day. I had the music up cranking & singing along... & got to sit on the couch with my dogs & hold Bruno up while listening to a great message. Ricky was watching & listening too but he was way more comfortable - he was in the bathtub :) LOL ... that may be the weirdest way to ever do church.
Ricky & I ran out to the grocery after he read more articles about the European countries completely shutting down. I'm telling you - they are freaking everyone out. We got to the grocery to find most shelves totally picked over.
Not much around.... until we got to the grand finale for us... the VEGETARIAN section. Didnt look like any of it had been picked over. My brother had jokingly sent me a meme about this - but it was legit. We were super happy though because we got to stock up on our favorite veggie burgers & grabbed a few other little things. We're good to go for awhile now.
I will give props to our grocery store though - they did indeed have TP.... but had this sign hanging for all the TP hoarding peeps out there
It's just so weird out... it feels like when you see someone - or hear someone cough or someone sniffle, you think, "this is it - I'm going to die". It's really nuts how this has just changed the way we're living & thinking lately.
It's going to be interesting because we have a meeting today at work which we all think its going to be discussed what happens if we need to shut down. We've had little discussions about it - but we all just feel something bigger coming. We'll soon see...
How are you all holding up?
Did you stock up on groceries to be quarterined?
How is your work handling this all?
Have you watched 100 Humans yet? ... tell me a good show to watch if I'm stuck at home
& just because laughter is good for the fear going around...