... Someone tell me why I feel so protective over Dr. Anthony Faucci? I'll let someone talk bad about me but when you start making fun of Dr. Faucci & what he says about science & the virus... these there am fighting words!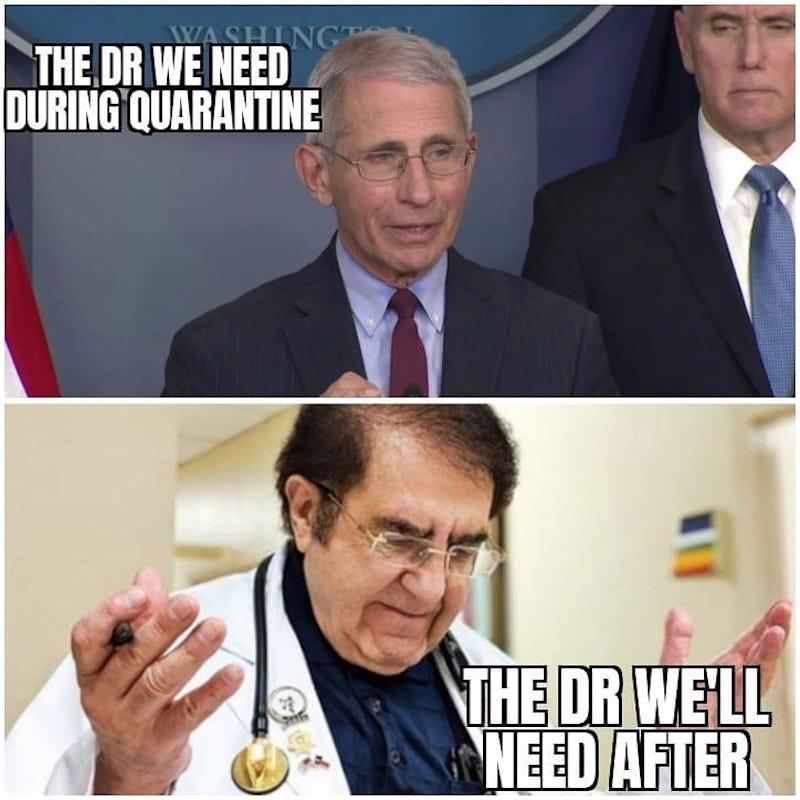 ... I'm looking into starting to learn to sew some clothes. & by clothes, I mean the most basic of easiest clothes you can possibly make. I'm going to try & make some kimonos. Mainly because I bought one the other day & held it out & was like - this has like no parts to it whatsoever Wish me luck. Start small & learn along the way, right?
.... I was on a kick of watching Glee since I've been working from home. This whole thing with Naya River... - it has just made me so sad. I love her voice & her version of the Adele song has ALWAYS been my favorite on my playlist. This poor cast has been through a lot, haven't they?
... I've watched more Keeping up with the Kardashians since being home than my whole life. I've determined Khloe is my favorite. She seems the most normal & level headed. If those are words that can used for a Kardashian.
... did you hear about Garmin & the hack that happened to them. I live by my Garmin watch & even have a page in my planner that is dedicated to tracking all the activity - steps - Heart rate - sleeping - all the info!! & then there was a notice the system was down. It was a few days later & STILL down. Turns out - they were hacked & held for ransom for $10 MILLION DOLLARS!!! Isnt that crazy??? Who are these people that do this? Horrible, awful, evil people. & if they can do that to Garmin, a company that you know has top security in their software - how easily can people get to normal every day people. .... technology is amazing, but man, it has its drawbacks.
... Why... WHY did they get rid of Tom Bergeron from Dancing with the Stars & replace him with Tyra Banks? I love me some Tyra - dont get me wrong. But Tom is what made the show so fun. He could handle any situation with humor. & he's been on it since the start - how do you just shake it all up like that? I know the show has been going downhill but its because their voting system is a JOKE. The last few years, the best dancer has NOT won because of the stupid system. They tried to fix it - still didnt work. I dont know why they think changing the host is going to save the show.
.... by the way, does any one but me &
Nathalie
(my dancing sister) watch this anymore?
... I still can not believe I have been working from home for the past 4 months. It really is mixing my brain up though on what day it is. I have woken up countless times & thinking, Ahh - its Saturday. Nope - its only been a Thursday or even worse, a Tuesday - so far away from Saturday. When I have to go back in the office, its going to REALLY mess me up.
... does anyone else get overwhelmed with all the shows on Netflix? They bring out such good things & then I add them all on My List.... & then end up going back to watching shows I've already seen before. Grey's Anatomy, i'm looking at you.
Tell me a random thought going through your head right now :)