Hello Monday!!!
How was everyone's 4th of July weekend?
Mine? Nothing exciting at all. I can basically sum it up in just few words
* Hamilton
* Sewing
* Binging Netflix
* Staying in AC
* Naps
* Pain
Yeah - hold back the excitement of reading more when just from that little preview shows you - it was nothing to write home about.
I'm just glad I was off work on Friday because I'm not sure I could have worked. Did I mention about that mass they found in my uterus? I mean, I talk about everything else, but for some reason, I think I may have missed this one. Just because it was a little scary when they found it. They shipped me off to an oncologist & that was heart pounding. Everything came back totally fine (WHEW!) & they said it was just a weird mass in a strange place.
.... I mean.... did we expect anything else from me?
But its still there. & on Friday, I thought it was going to kill me.
Actually the Sunday before, I was up all night in pain with it too - like sharp, knife stabbing, twisting the knife & then dipping that knife in the fires of hell & stabbing again kinda pain. It would hurt so bad that when it would kick in, it would LITERALLY make my leg jerk. I got up in the middle of the night & put on clothes to go to the ER but I'm sorry - call me whatever you want - I was like, can I bear this because i dont want to go to the ER #COVIDCENTRAL ... it ended up easing up after a few Alleve & then it was OK during the week.
& then Friday morning - it hit again. I was taking my Etsy orders to the mail box & HIT - STAB - BURN... I didnt think I was going to make it up the drive way. It hurt so bad it made me nauseated. & for some reason, I was just exhausted. Like, I couldnt hold my eyes open. I ended up getting back in bed & falling asleep. I DONT DO NAPS. I hate them. They make me feel bad.
I ended up taking 3 big naps on Friday. Like, it was so bad on Friday, my step count on my fitness tracker showed I didnt even get 1,000 steps in for the day. Barely got to 500 steps. Those were just the times I had to get up to go to the bathroom. Friday was a BUST.
I did wake up long enough to binge the whole season 2 of The Politician.- Ended up watching the 2nd Malificient movie.
& then FINALLLLY - around 9pm at night, I turned on Hamilton. I didnt realize it was nearly 3 hours long - so good thing I slept basically the entire day so I could watch it all.
I was in love. LOVE LOVE LOVED it.
You would have thought I wouldnt have been able to sleep after the day in bed on Friday.. nope - I slept totally fine - got up on Saturday, made some breakfast because I was starving & hadn't eaten a thing the day before. & then was ready to go back to bed again.
GEEZ.
I do think my iron is TANKED. Bottomed out. Scrapping the barrel.
The Hubs even said, Yeah, I think you've got to go back & do the infusions again. Which made me cry & feel bad just because I HATE THIS. Iron Deficiency Anemia doesnt seem like its a big deal but man, it is miserable when its this bad The Hubs remembers when they were taking me into surgery & the nurse that found my blood being so low, she said to me, "You have to feel horrible. I dont know how you are functioning" - The Hubs remembers that & said, "this is what she was talking about, isn't it"... I guess. We'll see - I go back to the hematologist in 2 weeks so I'm anxious to see what my counts are.
Anyways - most of Saturday was getting caught up on some sewing because while I was down & out on Friday, my Etsy store was not. & its still going strong.
So I cranked on Hamilton - AGAIN - while I was sewing most of the day.
We didnt have any 4th of July plans but I knew I had to pull out my tee shirt because what is 4th of July without some sort of cute tee?
Plus, my flag nails have lasted the entire week & still look good (you cant see them in the pic - but thats why my hands are in this strange position in that pic)
Saturday night, I ended up watching
Athlete A
- which was all sorts of disturbing & infuriating. Those poor gymnasts. That disgusting association that let this man get away with abusing these girls for so long after people reported him repeatedly.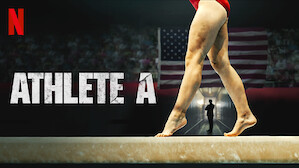 I was glad that the fireworks werent too bad around my house this year. Some years, its unbearable with the noise that will NEVER END. This year, we had a few going off - but they sounded far enough away that I could turn up the TV & the dogs weren't too bothered. AND - blessings of blessings - they ended fairly early too. Around 10:30 & not a sound to be heard. Thank you Greenville community!
Sunday, I did get up to make a big breakfast. I wanted to go out & read, but it was just horrible outside with the heat & humidity. It was all weekend actually. I sat outside in shade for about 20 minutes & felt like I was sweating from running a marathon. Forget this.
I spent the rest of the day indoors. I did the church thing online - because that's where I'll be doing it for awhile. Yes, most churches, mine included, started having services again in the building - but that's a big NOPE for me. While numbers of COVID are increasing, I'll be happy sitting next to God on my couch thankyouverymuch. Again, I've mentioned this before - but I ALWAYS hear that advice that says, "you are in charge of your own health" & the way some people treat this whole pandemic, I dont want to put my health in a LOT of people's hands that dont give any cares. So I'll be happy to do me & make choices for my own health. Plus, I still am used to church in comfy shorts & t shirts that are 10 years old & worn out, & my dogs are just used to sleeping on the couch & enjoying us sitting still for a little bit.
I did get some cleaning done & get some projects done at the house I've been putting off. I got to play Hamilton a few more times in the background while I did all these things & after hearing it 4 times, I'm pretty sure its ingrained in my head listening to it that many times in such a short period of time.
I will say, I usually keep closed captioning on anyways because again thanks Iron Deficiency Anemia that causes a constant ring in my ears. It causes me to miss words a lot of time so I keep CC on to help. With how fast some of the words are flowing in these songs - it helped to read them the first time through. ... & I also cried every single time at the songs "It's Quiet Uptown" & the last song "Who Lives, Who dies, Who tells your story"... the women that plays the Sisters, Eliza & Angelica - incredible!!!
(This is the part that gets me every time) -OBVIOUSLY this is a spoiler since its the LAST 1:25 of the musical)
So yeah, nothing too exciting.... a usual weekend - with a holiday thrown in there. God bless America! ... & I'll be calling my doctor today to talk about this mass thing now. I know there was talk about having it removed... that got pushed aside, but I think its gonna have to happen sooner than later now. Fun times ahead.
Speaking of fun times - my brother got to come home from the hospital on Sunday too - PRAISE THE LORD!! What a relief. Again thanks for anyone that sent well wishes & prayers for him.
What did you do for the 4th?
Did you watch Hamilton - or have you seen it before?
Did it feel horribly awful with heat & humidity where you live?